Über Infraspeak
Infraspeak is an Intelligent Maintenance Management Platform (IMMP) that brings outstanding connectivity, flexibility and intelligence to your operation. With Infraspeak, you can build your own, custom, maintenance management solution capable of answering your own operational challenges, and gain the intelligence you need to take your operations into the future. Talk to our team of specialists and enter a world of data, intelligence and automation.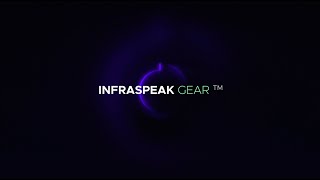 Infraspeak bietet keine Gratisversion, aber eine kostenlose Testversion.
Startpreis:
Nicht vom Anbieter bereitgestellt
Kostenlose Testversion:
Ja
Alternativen für Infraspeak
Branche: Gastgewerbe
Unternehmensgröße: 11-50 Mitarbeiter

Täglich

für

6-12 Monate

genutzt
Quelle der Bewertung
Preis-Leistungs-Verhältnis
5
---
Un cambio gratificante
Vorteile
Lo que más puedo destacar en base al sector de la empresa para la que trabajo, es la herramienta de gestión de averías o órdenes de trabajo, para nosotros, es una herramienta fundamental y que nos ha facilitado mucho la resolución de los trabajos correctivos y poco a poco a medida que todo el personal se adapte del todo, irá funcionando mejor cada día.
Hay otras herramientas como los controles de almacenes(stocks, etc), gestión de compras, consumos, SLA's, etc, que pintan a ser muy funcionales y que en un futuro no muy lejano, probablemente el año próximo, las empecemos a poner en marcha en nuestras instalaciones.
La atención por parte del equipo de asesoramiento técnico y comercial de Infraspeak son super atentos y prestan ayuda cuando sea y para lo que sea, nunca te dejarán de lado.
Nachteile
Lo único que podría decir que puede suponer un pequeño problema de cara al personal que puede generar órdenes de trabajo, es que la app para smartphone Infraspeak Direct, cada vez que cierras la app, al volver a abrirla te pide de nuevo ingresar el usuario y la clave, cierto es que desde Infraspeak nos proporcionaron unos llaveros NFC donde se puede copiar esa información y tan solo con pasarlo por detrás del smartphone entras a la app, pero no todos los smartphone tienen tecnologia NFC.
Branche: Papier & forstwirtschaftliche Erzeugnisse
Unternehmensgröße: 51-200 Mitarbeiter

Täglich

für

1-5 Monate

genutzt
Quelle der Bewertung
Preis-Leistungs-Verhältnis
5
---
Infraspeak has revolutionised my operations management.
Overall experience with Infraspeak has been really good, we were live very quickly with minimal work from my end (for a project of this scale) we had some excel files that we sent over to the on boarding team who translated hem into Infraspeak checklists and building/machine categories.
Vorteile
Infraspeak, being cloud based means I can access anywhere as long as I have an internet connection, this is invaluable to my team as they can communicate the need for resources through recorded pictures on the app, ensures good quality of work from the team as they are reporting and uploading pictures of completed failures and tasks giving me a wealth of remote visibility for my team.
Platform is easy to use and set up was really supported from the on boarding team every step of the way, on site visits and training for the team were conducted well and i have a collective buy in of technician and report users making all tasks visible and recorded for future reference.
Nachteile
Some issues with the language as its a Portuguese company, however the team very quick to rectify issues and so not caused me any issues.
Antwort von

Infraspeak

Hi Mike, It has been an absolute pleasure being part of Sundeala's maintenance revolution! We couldn't be happier. It's great to see your success! I'll keep watching while I'm Infrastalking haha

On our behalf we will keep working on improving Infraspeak to meet your expectations.
We truly appreciate your words, thank you so much!

Catch up with you soon - Carol

Beantwortet am 27.2.2020
Branche: Import und Export
Unternehmensgröße: 51-200 Mitarbeiter

Täglich

für

Mehr als 1 Jahr

genutzt
Quelle der Bewertung
Preis-Leistungs-Verhältnis
5
---
Looking for a propper active management system
Infraspeak had great impact on our daily activity, making everything so much organized, fast end effective.
Vorteile
It's flexibility nd capacity to adapt to our needs and Infraspeak's constant development according to costummers requirements.
Nachteile
The capacity to grant access to information to our costummers.
We can report them everything but they cannot see important info in real time, using an app for instance.
Branche: Hausmeisterservice
Unternehmensgröße: 2-10 Mitarbeiter

Täglich

für

6-12 Monate

genutzt
Quelle der Bewertung
Preis-Leistungs-Verhältnis
0
---
Prático
Vorteile
Gosto da nova atualização que podemos alterar o relatório e carregar ficheiros após conclusão do mesmo.
Nachteile
Relatório com demasiada informação, isto é, no nosso caso as tarefas e medições têm imensa informação que penso ser desnecessária.
o campo observações deveria estar mais destacado, pois é o local que utilizamos para os nossos técnicos reportarem eventuais anomalias.
Branche: Staatsverwaltung
Unternehmensgröße: 1 001-5 000 Mitarbeiter

Täglich

für

Mehr als 1 Jahr

genutzt
Quelle der Bewertung
Preis-Leistungs-Verhältnis
5
---
Infraspeak in a Public Authority
We now have control over inventory, I know that I will get a warning when we are almost out of a certain item; we know when the consumption of certain item occurs and can adapt our tasks to the real needs.
It was fairly easy to onboard all of our workers and, with a very old operational team, we had very few workers who haven't still managed, after around 3 months, to use the app effectively on a daily basis.
Vorteile
Before Infraspeak we were managing everything on Excel sheets that were printed and handed out to the foreman and work teams. This meant we had a lot of lost information, no status on the task at hand and it was very hard to track down an issue.
With Infraspeak everyone knows where a certain request is, how much we have on hold and how much we are accomplishing every week.
On the other hand, I now have enough confidence on saying that we have a safe repository where to record all the information on our assets and know that it will be available to everyone that needs it.
Nachteile
It wasn't a straightforward implementation, we had to adapt the software's constrains to our own way of operation, but the end results came quickly and it wasn't difficult to get our structure and workflows into the software.