Über SecureAnywhere
Webroot ist eine cloudbasierte Endpunkt-Sicherheitslösung, die kleinen bis großen Unternehmen hilft, Antivirenscans durchzuführen und Cyber-Bedrohungen in Netzwerken zu verhindern. Das Tool hat eine Adminkonsole, über die Nutzer Systemeinstellungen konfigurieren, Zugriffsberechtigungen erteilen, Datendiagramme anzeigen lassen und Berichte über potenzielle Malware-Bedrohungen erstellen können. Webroot ermöglicht es Unternehmen, Daten in Tabellenformaten zu sortieren und die Reihenfolge der Datenpunkte in Spalten als aufsteigend/absteigend zu ändern. Das Tool hat ein zentrales Dashboard, mit dem Nutzer anhand von Diagrammen Einblicke in den Gerätestatus gewinnen und so die Geschäftsabläufe verbessern können. Darüber hinaus können Managende Nutzerprofile mit Anmeldedaten erstellen, den Scanverlauf anzeigen und Dateien in Quarantäne wiederherstellen. Mit Webroot können Unternehmen Endpunkte neu zuweisen und Sicherheitsrichtlinien auf mehrere Gruppen auf der Plattform anwenden. Die Lösung wird im Rahmen eines Jahresabonnements angeboten und der Support erfolgt per E-Mail, Telefon und über andere Online-Ressourcen.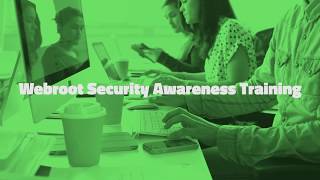 SecureAnywhere bietet keine Gratisversion, aber eine kostenlose Testversion. Die kostenpflichtige Version von SecureAnywhere ist ab 150,00 $/Jahr verfügbar.
Startpreis:
150,00 $/Jahr
Alternativen für SecureAnywhere
SecureAnywhere Erfahrungen
Branche: Finanzdienstleistungen
Unternehmensgröße: 501-1.000 Mitarbeiter
Verwendet:

Täglich

für

Mehr als 2 Jahre

Quelle der Bewertung
Preis-Leistungs-Verhältnis
5
---
Best of the best, but you pay for it
I continue to use the software at home and recommend to anyone out there to include Webroot in their list of vendors to evaluate. Do not let the technology get to you. Just because the software does something different than what you are used to, try it out before disregarding Webroot as a solution.
We found Webroot easy to deploy with a light footprint which more than made up for the additional cost.
Vorteile
Webroot does an amazing job of removing and detecting threats to computers. We also found it very simple to install with a very light footprint on the computer. Users never complained about computer slow downs due to virus scans when we had Webroot deployed.
Nachteile
We faced two issues with Webroot. Their technology is impressive, but complicated. We never were able to really wrap our heads around how their technology worked compared to other antivirus / antispyware solutions, but it did work, and was quite successful at it. The other concern with Webroot was its price. It is the best software out there we have found for computer protection but it is among the most costly.
Branche: Informationstechnologie & -dienste
Unternehmensgröße: 2-10 Mitarbeiter
Verwendet:

Täglich

für

Mehr als 2 Jahre

Quelle der Bewertung
Preis-Leistungs-Verhältnis
5
---
Keeping my clients safe and secured
Overall very good experience and i completely recommend it to anyone looking for Endpoint protection solution.
Managing small groups, large number of clients.....creating groups for devices .....keeping them safe and secured and follow their status.
cost is very competitive
Vorteile
Easy installation, work in silence and doesn't affect device performance, easy to manage customers and categorize them as groups plus manage each one computers.
creating different policies and choose which one to apply on each customer.
can run scans and other commands from admin.
It is working great against infections and risks so our customers and computers are staying safe and secured.
Nachteile
In some cases it has a problem keep running on Mac OS and say not seen or not online for sometime.
Dashboard in admin home page can be improved and show more info about online computers, infected ones or need attentions.
reporting can be improved.
Antwort von

Webroot Software

Thanks for leaving an informative review! I'll be sure to bring your critiques back to our product team for review.

Beantwortet am 16.2.2021
Branche: Non-Profit-Organisation Management
Unternehmensgröße: 1.001-5.000 Mitarbeiter
Verwendet:

Täglich

für

Mehr als 2 Jahre

Quelle der Bewertung
Preis-Leistungs-Verhältnis
5
---
Webroot Works Anywhere
Vorteile
Not a lot to say. It's supposed to protect your computer from viruses, and it does just that. No problems since using it for the past few years. Way less intrusive than Norton and others (pop-ups, etc).
Nachteile
No real problems. It does what is supposed to.
Antwort von

Webroot Software

Glad you are having a good experience using Webroot! Thanks for the feedback!

Beantwortet am 20.4.2021
Branche: Automotive
Unternehmensgröße: 2-10 Mitarbeiter
Quelle der Bewertung
Preis-Leistungs-Verhältnis
3
---
Speed, but with sacrifices.
I've used Webroot Endpoint Protection for a little over two years. I've found every aspect of the product to be excellent except (and this is a big except) actual detection of threats, and client speed on OS X systems.
Webroot allowed several common worms through at my client's location, and did not detect them on a standard Windows 7 installation, even on repeated scans, after I was able to confirm that the infected downloads and compromised .dll files were within the scope of protection.
Needless to say, this did not inspire confidence. I wound up using a Kaspersky live stick to remove the infections, and installing a realtime threat detection system using Suricata and ClamAV to meet the data security needs of our clients and ensure we were meeting the obligations of our contracts.
Vorteile
Very easy to use and deploy, administrative console allows excellent granular controls of client privileges, scope of protection, and endpoint groups. Integrates with Windows server products for deployment (though I use Samba instead, so this was not an option), and provides a centralized point for administrator notification and action when compromised/infected systems are detected. Client seems relatively fast and works on multiple platforms, though see below re. OS X.
Nachteile
In my experience, Webroot, though the exposed end is fast and well-designed, does not reliably block or detect common threats. This is obviously a Big Deal in a product billed as enterprise-grade antivirus/antimalware. One employee at the affected client's office was able to download three separate third-party software installers containing malware payloads on a Saturday, install them, and work for a full weekend before I arrived back on Monday to complaints that her machine was being "slow and weird". I discovered that Webroot, though fully deployed and set to monitor downloads, warn on browsing, and scan the affected directories, simply had not alerted on anything. At that point, it doesn't matter how beautiful the interface may be: antimalware software which lets common malware through is essentially useless.
Also, while there is an OS X client, it's buggy and slow. It causes problems with network browsing and network virtualization with both VirtualBox and VMware Fusion, and it results, for some reason, in systemwide UI slowdowns, which suggest to me that there may be some elemental problems with the codebase: use of deprecated APIs, memory leaks, etc.—not usable.
Antwort von

Webroot®

Thanks for sharing your feedback with us, Nathan.

All threat related matters need to be handled by our Threat Team directly. You can open a ticket or contact our Team by phone for immediate assistance.

Open a Support Ticket: http://mysupport.webrootanywhere.com/supportwelcome.aspx?SOURCE=ENTERPRISEWSA
Business Technical Support:
Call 1-866-254-8400

Regards,
Josh P.
Digital Care Coordinator

Beantwortet am 25.8.2017
Branche: Non-Profit-Organisation Management
Unternehmensgröße: 51-200 Mitarbeiter
Verwendet:

Täglich

für

Mehr als 1 Jahr

Quelle der Bewertung
Preis-Leistungs-Verhältnis
5
---
One of the best antivirus on the market
You can scan and restart a device remotely.
Vorteile
You can monitor all the devices online via the Webroot dashboard.
Nachteile
If you have a lot of device on your network, the the deployment by using GPO can be a little bit difficult.
Antwort von

Webroot Software

Thanks for leaving us a review! I'm glad you're enjoying the Webroot Dashboard monitoring capabilities.

Beantwortet am 16.2.2021