Über myQuest
myQuest ist ein aktionsbasiertes Lernmanagementsystem, mit dem Sie äußerst ansprechende Lerninhalte mit weniger Zeit- und Ressourcenaufwand erstellen können. Unser System bietet sowohl Lernenden als auch Administratoren eine intuitive und benutzerfreundliche Erfahrung, die es super einfach macht, schnell und einfach hervorragende Lernergebnisse zu erzielen. Unsere Reihe interaktiver und ansprechender Funktionen umfasst Mikrolernen, KI-basierte Benachrichtigungen, 1:1-Coaching, Lerngemeinschaft und Tools zur Bildung von Gewohnheiten.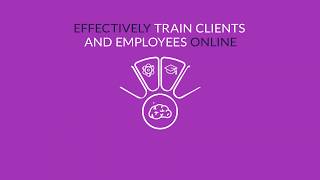 myQuest bietet keine Gratisversion, aber eine kostenlose Testversion. Die kostenpflichtige Version von myQuest ist ab $ 4,00/Monat verfügbar.
Kostenlose Testversion:
Ja
Wöchentlich

für

Mehr als 1 Jahr

genutzt
Quelle der Bewertung
Preis-Leistungs-Verhältnis
5
---
An excellent platform for automating the life-coaching experience - first of it's kind!
Vorteile
I've tried at least a dozen membership site builder software (aMember, WishlistMember, EverLesson, etc.), and all of them are fairly technical and they all have a BIG learning curve. With myQuest, one can create their membership site - or Automated Life-Coaching process - instantly. It's very intuitive; and the customer support is EXCELLENT! If you have a question, a team member will reply to your email within minutes, or even get on Skype with you, if needed.
*** It has a cool functionality that mimics a coach's live involvement, all on autopilot. If a member (or client) doesn't complete their next assignment within a certain period - let's say 5 days - you can set the system to send out a video (or text message) congratulating them on their progress, and encourage them to continue with the next module or assignment. LOVE IT!!! :)
LOVE the platform; and LOVE the team!
Nachteile
This software has very few limitations; though, if I had to pick one or two, I'd say, it'd be great if I could have more control over text size, type, and color. Currently there's only one size - yes, it's the perfect size... and perhaps if I had control over it, I'd make my courses more messy - this way maybe they are more elegant and consistent :)
Branche: Professionelles Training & Coaching
Unternehmensgröße: 2–10 Mitarbeiter

Täglich

für

1-5 Monate

genutzt
Quelle der Bewertung
Preis-Leistungs-Verhältnis
5
---
Easy to Use
The overall experience has been great! Everyone at MyQuest has been friendly, responsive and easy to work with.
Vorteile
It is intuitive and easy for end users to figure out. It has also been pretty easy (savev a few things) for administrators. It seems like MyQuest is working to consistently make updates and add new features which is beneficial to us and our clients.
Nachteile
BrainTree is not the easiest to set up and integrate if you want to use your own account.
There were a couple of items that we were told would be easy to accomodate in the begining (such as multiple purchases by one user), but then it turned out they weren't available or it wasn't quite the easy fix we were looking for after we had started building it.
Warum myQuest gewählt wurde
We were looking for more gamification and their were several things Teachable could not do, that MyQuest had in it's features.
Gründe für den Wechsel zu myQuest
The initial discovery meeting with LearnWorlds did not go well. And after meeting with Samuel at MyQuest, our bar was pretty high. LearnWorlds didn't seem like they really wanted our business.
Branche: Bildungsmanagement

Monatlich

für

6-12 Monate

genutzt
Quelle der Bewertung
Preis-Leistungs-Verhältnis
3
---
The MyQuest staff is great to work with, they respond quickly to answer questions and offer...
Vorteile
I like that this software is interactive because it allows the experience to be more personal for participants. I also appreciate that there are a variety of ways to interact with participants, whether its through a quiz or a video or a journal entry, this keeps the learner stimulated and involved in the learning process, as opposed to just being a stagnant observer. The software is intuitive, which makes it an easy system to build, and it allows for creativity. This platform lets you design a unique curriculum that can change as needed for each additional Quest.
Nachteile
The software has a lot of potential for growth and the MyQuest team is constantly refining and updating the software so if the software doesn't do something yet, it will in the future. Currently, clients earn points for finishing levels, but those points are not tangible or worth anything, so it is mostly just for amusement. I am also not sure how much exposure our videos get - it would be great if there was a way for MyQuest to help promote the videos -
Branche: Professionelles Training & Coaching
Unternehmensgröße: 2–10 Mitarbeiter

Täglich

für

Mehr als 2 Jahre

genutzt
Quelle der Bewertung
Preis-Leistungs-Verhältnis
5
---
myQuest Review
We used to use a very cumbersome software for our training programs and it was costly and challenging for our participants to use. myQuest solved all of those previous problems we experienced.
Vorteile
I like how easy it is to set up levels/missions in myQuest for each training program. The participants rarely have any difficulty in creating an account. myQuest also has daily/weekly reminders that you can set up in advance to be released to the participants to remind them they need to continue their assignments.
Nachteile
nothing, I enjoy the ease of it all. The administrators are always on call or will email you back quickly and help solve any issues you might experience.
Branche: Unternehmensberatung
Unternehmensgröße: 2–10 Mitarbeiter

Täglich

für

Mehr als 1 Jahr

genutzt
Quelle der Bewertung
Preis-Leistungs-Verhältnis
5
---
Highly aligned learning support system
I have been very pleased to find a platform that aligns with my method of supporting learning. MyQuest staff have been super helpful in supporting my process of learning and playing with their system to figure it out. They are always quick to respond with cheerful help. My university students report real value and having their learning stick much better using this system. Now I'm exploring building learning support systems in other contexts and very much looking forward to continuing this with MyQuest.
Vorteile
I am glad that MyQuest has an explicit learning model that is closely aligned with the one I work with. This has made it much easier to design engagements that generate learning.
Nachteile
There is currently a lack of ability for users / students to download their journal entries, but I have heard this feature is coming soon, so that twill help.