Über LearnDash
LearnDash ist eine cloudbasierte Lernmanagementplattform, mit der Bildungseinrichtungen und Unternehmen jeder Größe Online-Kurse entwerfen, verfolgen und verkaufen können. Zu den Hauptfunktionen von LearnDash gehören ein nutzerdefinierter Kurs-Builder, Quiz, Drip-Feed-Inhalte, ein Unterrichtstimer, flexible Voraussetzungen, Wissensforen, Notenbücher, Kurspunkte, Zertifizierungen und Abzeichen. Darüber hinaus bietet die Lösung eine Vielzahl von Verwaltungsfunktionen, darunter mehrere Nutzerprofile, E-Mail-Benachrichtigungen, Gruppenverwaltung, detaillierte Berichterstattung, Zuweisungsverwaltung und Zugriffsrechte. LearnDash ist mit mobilen Geräten kompatibel. Die Lösung lässt sich in WooCommerce, EDD, Stripe, SamCart, Course Grid, Zapier, BuddyPress, bbPress, Gravity Forms, Badge OS, GamiPress, Event Espresso, 2Checkout, MailChimp und andere Anwendungen integrieren. Die Plattform ist im Rahmen eines jährlichen Abonnements verfügbar. Der Support wird per E-Mail, über Dokumentationen und einen Online-Helpdesk bereitgestellt.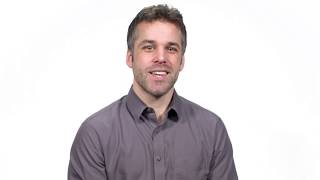 LearnDash bietet keine Gratisversion und keine kostenlose Testversion. Die kostenpflichtige Version von LearnDash ist ab $ 199,00/einmalig verfügbar.
Startpreis:
$ 199,00/einmalig
Kostenlose Testversion:
Nein
Alternativen für LearnDash
Branche: E-Learning
Unternehmensgröße: 2–10 Mitarbeiter

Täglich

für

Mehr als 2 Jahre

genutzt
Quelle der Bewertung
Preis-Leistungs-Verhältnis
5
---
I chose LearnDash for flexibility
I've been very pleased with LearnDash. It's well-designed, well-documented, and well-supported. It scales well and I look forward to continuing to work with it well into the future.
Vorteile
I had been using a hosted LMS, but grew frustrated with the artificial limitations imposed on me by its design. I made the decision to switch to LearnDash for the flexibility, so that I would be able to manage and present my courses in whatever way I deemed appropriate for my customers, and so that I would have full control of my content. (The hosted LMS would not let me keep my own backups!) I also wanted to have full control of the user experience.
Nachteile
There really aren't any cons, as long as you understand this is a large application with many options. The learning curve is substantial, but absolutely worth the time and effort required to master it.
Warum LearnDash gewählt wurde
See my previous comments.
Gründe für den Wechsel zu LearnDash
See above.
Branche: Konsumgüter
Unternehmensgröße: 2–10 Mitarbeiter

Täglich

für

1-5 Monate

genutzt
Quelle der Bewertung
Preis-Leistungs-Verhältnis
3
---
Excellent product - terrible support
The Good :
+ Excellent functionality for authoring courses with all expected media types supported
+ Excellent functionality & UX for users taking courses
+ Full-featured for those starting with a blank slate
+ Mobile responsive (with our theme)
The Bad:
- Very hard to integrate with existing customized website (theme, plugins, etc)
- GravityForms integration virtually useless
- Unable to drive course access or pricing based on WP user role
- Apparently no hooks allowing implementer to modify their course enrollment process.
The Ugly
- HORRIBLE SUPPORT!
Vorteile
The features/functions of this product are top notch. Particularly if you are building a new eLearning site and are willing to use their theme and their UX OOB, this is very easy to implement and has great features.
Nachteile
The support experience has been horrendous! My task has been to integrate this LMS into an existing website which is very complex and sophisticated, without turning the existing UX on its head. The Support organization has been utterly useless either re-directing me to other plugins or mis-directing me with information that was simply wrong. The GravityForms integration is so poorly conceived as to be useless for my needs, and Support cannot provide any developer-level assistance at all. I've tried everything to get through to them - even contacting the CEO via LinkedIn - with no success. I'm now on the verge of demanding they cancel my license and refund the fee.
Branche: Design
Unternehmensgröße: 2–10 Mitarbeiter

Täglich

für

6-12 Monate

genutzt
Quelle der Bewertung
Preis-Leistungs-Verhältnis
2
---
Woocommerce and Product Feature not compatible.
Unfortunately you must make an early decision if you wish to use the features of Learndash or create a profitable product.
While LearnDash goes to great lengths to showcase their features. Once you attempt to use these outside of their limited sales pathway many will no longer be available to you. Using the features and scalable processes of woocommerce will remove many features that make Learndash at first glimpse and during superficial reviews attractive.
Any experienced UX designers will understand that this is a huge issue. Any user will be disappointed if they can purchase a product not available to them. In many countries selling a customer a product not available to them is illegal and will expose you to legal issues.
Very limiting for those wishing to make their product available or sale.
Purchase with care. Not as seamless presented throughout the presales marketing.
Vorteile
Suitable for small, internal, and experimental projects. Lacks the sophistication to create a large, scalable, and sellable products.
Nachteile
Unfortunately while it is possible to sell courses through woocommerce, doing so will remove the listed features of the learndash product.
Most businesses will end up selling through woocommerce to unlock automations and the power of wordpress (ie adding customers to mailchimp, adding the sale to accounting software, directing a customer post sales path etc).
Unfortunately once you make a product available for sale through woocommerce many of the listed product features fail. Most notably the course prerequisite feature. Users can purchase any course available in woocommerce regardless of any restriction or settings made in Learndash.
Antwort von

LearnDash

We are really sorry that our product didn't meet the specific needs of your unique use-case. We hope that you have found a solution that works for you.

We wanted to address a couple points from this review since it contains misleading information that might confuse others:

- Course prerequisites still work when selling with WooCommerce. Content cannot be viewed until all of the determined conditions are first met.

-Using WooCommerce to sell courses doesn't expose a business to legal issues. If it is preferred that a product in Woo not be displayed until a prerequisite is completed first then this is indeed possible using LearnDash features.

Beantwortet am 13.12.2018
Branche: E-Learning
Unternehmensgröße: 51–200 Mitarbeiter

Wöchentlich

für

Mehr als 1 Jahr

genutzt
Quelle der Bewertung
Preis-Leistungs-Verhältnis
5
---
Very useful and professional software
I use it to build courses, deliver courses to public and private agencies and organizations
Vorteile
Professionalism, beautiful interface, course management features, topics, tests, certification. The number of sortcode pongs is rich, making it easy to choose from when it comes to creating custom pages.Integrates well with a large number of other software based on wordpress.This is a platform that offers very good online courses.
Nachteile
course packaging function, I have a hard time transferring a course to another system or importing a course from another system
Branche: Design
Unternehmensgröße: Selbstständig

Monatlich

für

Mehr als 2 Jahre

genutzt
Quelle der Bewertung
Preis-Leistungs-Verhältnis
5
---
The most flexible online LMS platform for small to mid-size schools, organizations, and...
LearnDash has been a very helpful tool for many of my clients, whether it was small colleges looking to take courses online, teaching organizations providing Continuing Education Credits, or individual experts looking to take their classes online.
Vorteile
Because it's based on WordPress, LearnDash not only comes with a lot of customization settings out of the box but plugs into a huge community of themes and plugins that can take your design and functionality practically any conceivable direction!
Nachteile
Some third-party developers created low-cost add-ons that didn't provide as reliable of a codebase as the core LearnDash software. Stick with reputable developers for third-party add-ons such as those mentioned on their website.
In Betracht gezogene Alternativen
Moodle
Warum LearnDash gewählt wurde
LearnDash provided a larger community with more integrations, a better interface, and additional features.
Gründe für den Wechsel zu LearnDash
LearnDash was more flexible and user-friendly it's integration with WordPress provided access to a much wider community.