Über Bob
Bob ist eine HR-Plattform, die das Personalmanagement vereinfacht und die Arbeitserfahrung für jeden Mitarbeitenden modernisiert, wodurch Engagement, Unternehmenskultur und Produktivität gefördert werden. Egal, ob du vor Ort, aus der Ferne oder in hybrider Manier arbeitest – Bob lässt sich an deine Arbeitsweise anpassen. Die Lösung ermöglicht es HR und Managern, die Leistung und Bindung zu steigern, was zu solideren und produktiveren Teams führt. Mit Bob kannst du deine HR-Kernprozesse wie Onboarding, Leistungsmanagement und Vergütungsmanagement mithilfe automatisierter Workflows rationalisieren, um deine Effizienz zu steigern, alle Touchpoints abzudecken und wertvolle Zeit zu sparen. Bob bietet quantifizierbare Echtzeitdaten für strategische Entscheidungen, die sich auf das Endergebnis auswirken. Bob hilft dynamischen Unternehmen dabei, das Beste aus ihren Mitarbeitenden herauszuholen. Die engagierten Teams von Hibob in den USA, Großbritannien, Europa, Israel und Australien arbeiten täglich daran, über 1.400 moderne, schnell wachsende mittelständische Unternehmen zu bedienen.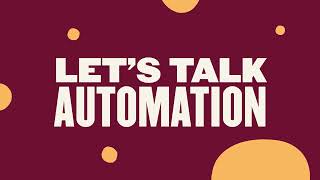 Bob bietet eine Gratisversion und eine kostenlose Testversion.
Startpreis:
Nicht vom Anbieter bereitgestellt
Kostenlose Testversion:
Ja
Branche: Personalwesen
Unternehmensgröße: 51–200 Mitarbeiter

Täglich

für

Mehr als 1 Jahr

genutzt
Quelle der Bewertung
Preis-Leistungs-Verhältnis
5
---
I've chosen bob over another great product I was using in the past and haven't regretted!
ease of HR management, also our finance team benefits from easy holidays/absenses management, payroll reports and such.
I'm doing all admin in bob, from contracts to onboarding, org structure, salary changes etc
Vorteile
It's very easy to use - user friendly interface, intuitive navigation, you can find whatever you need in the matter of seconds even if it's your first experience with the platform
It's beautiful - our employees love it too
The support team is amazing - they not only resolve any issues quickly, but they also listen to suggestions and implement them within reasonable time. I love getting product updates as I know that there will be something I asked about.
The system features everything you'd want from a modern HRIS and even more - we love club feature and about section - it helps employees learn more about each other and find common interests.
There's some functions that I'd love to have but they are not yet there (such as pre-boarding or e-signature) but the guys are constantly working on them and I've seen that for example e-signature is coming within next few weeks.
Nachteile
If we are talking about bob as HRIS there's very few things that I don't like, or rather I would like to have and they are not yet there - prebording being one example.
I'd love performance module to be more sophisticated but the guys have just introduced it and I see that it gets updated constantly, which is great. also, it's not a separate platform for performance management so I wouldn't expect it have all the features that other platforms dedicted to performance only have.
There are other small things (such as I can't send a survey to 1 person only), but they are small compared to all the benefits and again, I know that sooner or later those will be resolved too.
Branche: Informationstechnologie & -dienste
Unternehmensgröße: 51–200 Mitarbeiter

Täglich

für

Mehr als 1 Jahr

genutzt
Quelle der Bewertung
Preis-Leistungs-Verhältnis
5
---
Bob to the rescue!
Bob has simplified many aspects of our business. I can see and feel the ROI immediately and plan on doing those calculations at the end of Q4 to provide the leaders with percentage and data to showcase the ROI.
Vorteile
Bob has been great! We wanted a system that could be customized and unique to our unique workforce and business model. We found that in Bob!Implementation was a breeze. User friendly system allowed our employees the ability to get into the system with SSO, no technical issues & start using the system right away!
Nachteile
I would love the opportunity to "nudge" or remind people that have a task outstanding. Similar to when folks have pending documents. I would also add more features to the mobile app function. Currently it serves mostly as a directory but documents should be made available on the mobile app.
Gründe für den Wechsel zu Bob
We choose Bob over other products because of:Custom features such as tasks, documents, worktables/sections User friendly/Mobile friendly app Unique features such as groups/interests to increase engagement Unique time off and holiday calendars to meet different site requirements
Branche: Medizinische Praxis
Unternehmensgröße: 51–200 Mitarbeiter

Täglich

für

Mehr als 1 Jahr

genutzt
Quelle der Bewertung
Preis-Leistungs-Verhältnis
3
---
Review of HiBob
Bob has become our main HR system and allows us to track all the absences and employee information. We also use it as a base for the monthly payroll and use various reports. Bob provides a good onboarding experience for the new starters and allows employees to bond over some additional, fun information such as hobbies, food preferences, superpowers etc.
Vorteile
Very easy to use, helpful and quick customer support and account management, user-friendly layout.
Nachteile
Sometimes there can be limited functionality - examples include not being able to amend the automatic responses (onboarding) or adjusting holidays for part-timers.
Branche: Biotechnologie
Unternehmensgröße: 51–200 Mitarbeiter

Täglich

für

6-12 Monate

genutzt
Quelle der Bewertung
Preis-Leistungs-Verhältnis
5
---
Bob review
Great HRIS system! Strongly recommend. Easier to use and add more value than the previous one. Excellent customer care.
Vorteile
Easy to use for both admins and users, modern design, data management
Nachteile
I'd like to be able to upload many photos in the documents section
Branche: Biotechnologie
Unternehmensgröße: 51–200 Mitarbeiter

Täglich

für

6-12 Monate

genutzt
Quelle der Bewertung
Preis-Leistungs-Verhältnis
0
---
Great for Growing Global Company
Our first implementation specialist was amazing. She provided excellent resources and followed up quickly. She was knowledgeable and helpful. Our account manager is also very good and she works with us monthly to help make sure that we're meeting our annual HR goals by reducing administrative workload in the system and allowing us more time to focus on the people of the organization.
Vorteile
More than just an HRIS, it's a place for employee engagement. Great personalized homepage to keep people updated. Easy to use and to set up. You can keep a pulse on the culture with ease. They are constantly improving product and takes feedback from clients and they keep you informed. They also work with you to ensure that the product is meeting your needs and help you find ways to better utilize it. It's easy to implement new items and grows with the company well. We were able to globalize our Org chart and better integrate the global teams.
Nachteile
Currently, there is no way to have a site admin vs a total admin. This is an issue if you want a HR lead at each site to be able to customize the program without access to their counterpart's private information. Also, employee's do not have the ability to opt in or out for their birthday or work anniversary being shared. There are work arounds but right out of the box, it's either all employees show up or none show up on the homepage.
Warum Bob gewählt wurde
Needed to globalize our systems and find a system that could serve us as we grow.
Gründe für den Wechsel zu Bob
Had the features we needed and big on engagement.