Über Klaviyo
Klaviyo ist eine cloudbasierte E-Mail-Marketing-Lösung für E-Commerce-Unternehmen. Zu den wichtigsten Funktionen gehören die Integration in mehrere Plattformen, Zielgruppensegmentierung und Leistungsberichterstattung. Mit Klaviyo können Nutzer gezielte E-Mail-Kampagnen basierend auf Metriken wie Kauf- und Anzeigehistorie und der Interaktion von Kunden mit früheren E-Mails versenden. Die Lösung lässt sich in Tools wie E-Commerce-Plattformen, Zahlungsabwicklern und Marketing-Tools integrieren, mit denen Nutzer Daten aus einer Vielzahl von Quellen zentralisieren können. Mit dem Reporting-Dashboard können Nutzer die Leistung anhand von Metriken wie kürzlich bestellten Artikeln, Rückerstattungsanfragen, Besucheraktivitäten und durch E-Mail-Marketing- und Werbekampagnen generierte Einnahmen messen. Nutzer können ihre Kunden basierend auf ihren vergangenen Einkäufen segmentieren und nutzerdefinierte E-Mail-Kampagnen versenden. Klaviyo ist als monatliches Abonnement mit Preisen verfügbar, die je nach Anzahl von Kontakten variieren. Nutzer haben Zugriff auf E-Mail-Support und eine Wissensdatenbank mit Dokumenten und Anleitungen.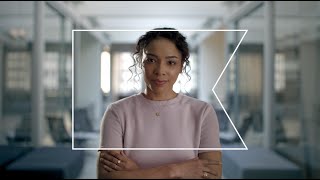 Klaviyo bietet eine Gratisversion und eine kostenlose Testversion. Die kostenpflichtige Version von Klaviyo ist ab $ 20,00/Monat verfügbar.
Startpreis:
$ 20,00/Monat
Kostenlose Testversion:
Ja
Branche: Computer-Software
Unternehmensgröße: 11–50 Mitarbeiter

Täglich

für

Mehr als 2 Jahre

genutzt
Quelle der Bewertung
Preis-Leistungs-Verhältnis
5
---
A glowing beacon in a saturated market
Fantastic from beginning to end. I would suggest Klaviyo to anyone.
Vorteile
There are hundreds of email marketing managers, and they all pale in comparison to Klaviyo. Instead of trying to be a jack of all trades, Klaviyo focused on making the best e-commerce marketing platform, PERIOD. The integration with Shopify is an utter game changer, and makes it possible to actually feel in control of your marketing.
Nachteile
When it comes to Klaviyo, there is a bit of a learning curve. They do make sure there are plenty of resources, so if you want to learn you will.
Warum Klaviyo gewählt wurde
For the focused look into e-commerce and the commitment to make the best e-commerce marketing resource.
Gründe für den Wechsel zu Klaviyo
Klaviyo is more focused on e-commerce which is my primary focus.
Branche: Marketing & Werbung
Unternehmensgröße: 2–10 Mitarbeiter

Täglich

für

Mehr als 2 Jahre

genutzt
Quelle der Bewertung
Preis-Leistungs-Verhältnis
5
---
The best email management system
I have no complaints with Klaviyo. It's a great system I use everyday.
Vorteile
Klaviyo is the best Ecommerce email platform. It's the place for your lifetime value and segmentation strategy. And the customer service is second to none. It has so many features, and can do anything you need.
Nachteile
It's expensive, so if you're looking for something cheap, look elsewhere. Since it's also tiered, you should have a minimum number of subscribers and revenue per month to make it worth it.
Branche: Kosmetik
Unternehmensgröße: 2–10 Mitarbeiter

Täglich

für

Mehr als 1 Jahr

genutzt
Quelle der Bewertung
Preis-Leistungs-Verhältnis
2
---
Marketing Automation with support and deliverability concerns
In August 2015... I was convinced I needed a better email marketing solution with automation. Klaviyo is/was much more expensive than other basic email services (MailChimp, getResponse, AWeber) but the marketing automation was arguably a great investment with good ROI.
I integrated K with my site (Americommerce) and discovered that the only way to make K to work was via middleware, "CartSync" which cost about $100/month. It was imperfect. Bare minimum metrics. Marginally useful. I accepted the limitations and launched.
Klaviyo support manager's exact words to me were, "Why don't you move to Shopify?" Those words resonated...
10 weeks later when I decided to actually replatform to Shopify, getting Klaviyo support to answer a basic question was a frustrating experience. K support earned a reputation as only slightly better than useless.
Then there was the "integration disconnect" bug -- the connector to my Shopify store was shut off by Klaviyo, without notification -- ah, but there was an email -- sent by a spammy server (non-transactional) that never saw the light of day. We learned that K was sending TRANSACTIONAL EMAILS from a marketing server. And this email was getting flagged as spam by many mail servers.
In the mean time, I was a presenter at am ecommerce conference and when I asked who used Klaviyo, many raised their hand... then I asked, "is anyone satisfied with Klaviyo support?" -- the room's reaction caused the Klaviyo rep in the room to text his management team - and before the end of the session we were told K was hiring 4 new support reps.
SO the consensus was:
Klaviyo usually works great
Klaviyo has lousy support
Klaviyo is relatively expensive as your customer list grows
Klaviyo is very powerful.
But Klaviyo *had* an issue with their email hitting a spam RBL...
When I went to send a preview email for a campaign, it was flagged as spam. When I tried sending Klaviyo subscribe emails from 10 different stores that I knew to use Klaviyo, they all went to SPAM.
I was able to get Klaviyo removed from the offending RBL - but until a call from Klaviyo's director of product at T+30 hours, the silence from Klaviyo was deafening.
Then Cyber Monday's failure...
I'm still a K customer for today, but I will probably not be a customer in 60 days.
I still think the product is amazing, but no-confidence in deliverability and the history of limited support forced me to seek an alternative.
Vorteile
Incredibly powerful rules and automation flows. SUPER TIGHT integration with Shopify.
Nachteile
Deliverability is a concern. Support is slow to respond.
Branche: Marketing & Werbung
Unternehmensgröße: 2–10 Mitarbeiter

Täglich

für

Mehr als 2 Jahre

genutzt
Quelle der Bewertung
Preis-Leistungs-Verhältnis
5
---
Great platform if you like data
Overall, Klaviyo is a platform that I recommend to almost all of my clients. Klaviyo has done a great job of improving its capabilities over the years.
Vorteile
What I like the most about the Klaviyo Platform is the ability to understand user journeys and tie that directly to business objectives.
Nachteile
It has a few quirks, like the dashboard not loading when you have a large amount of data but you can still export to a CSV file.
In Betracht gezogene Alternativen
Omnisend
Warum Klaviyo gewählt wurde
I needed a more robust platform.
Gründe für den Wechsel zu Klaviyo
Better features
Branche: Groߟhandel
Unternehmensgröße: 2–10 Mitarbeiter

Wöchentlich

für

Mehr als 1 Jahr

genutzt
Quelle der Bewertung
Preis-Leistungs-Verhältnis
5
---
Good software for your marketing needs
Overall, Klaviyo does the job. We are able to manage our campaigns and manage our marketing entirely. Certainly a positive experience using it.
Vorteile
Klaviyo is a good software for marketing needs. Navigating through the dashboard, as well as building & managing campaigns was pretty simple.
Nachteile
I wish that Klaviyo allows for a more customized way to build your templates and campaigns. Its rigid, and needs to be more available to move things around as you want, and not stick to the rigid columns.
Gründe für den Wechsel zu Klaviyo
Price point firstly, and its compatibility to Shopify.