Über Bitrix24
Bitrix24 ist eine Client-Management-Lösung, die Unternehmen eine Plattform zur Organisation und Verfolgung von Interaktionen mit potenziellen oder bestehenden Kunden und Partnern bietet. Mit der Software können Nutzer Kundeninteraktionen protokollieren und verwalten, Lead-Daten erfassen und speichern, Verkaufsberichte erstellen und eine Segmentierung von Zielgruppen durchführen.
Leads, die von der Website eines Nutzers empfangen werden (z. B. aus einem Bestell- oder Feedbackformular), können direkt in das CRM eingespeist werden. Nutzer können dann Nachrichtenvorlagen erstellen, Einzel- oder Gruppen-E-Mails an Leads und Kontakte senden, Notizen zu Kundeninteraktionen erfassen, Besprechungen planen und Aufgaben zuweisen.
Nutzer können personalisierte Rechnungen für Kunden erstellen, indem sie Kundeninformationen automatisch einfügen und diese direkt an die E-Mail-Adresse des Kunden senden.
Die Verkaufstrichter-Funktionalität von Bitrix24 bietet einen Überblick über laufende Verkaufstransaktionen und deren jeweilige Phasen. Mit dem Vertriebs-Dashboard können Vertriebsmitarbeitende sehen, wie viele Geschäfte sie abgeschlossen haben, wie vielen Kunden noch keine Rechnung gestellt wurde und die Bewertung eines Mitarbeitenden im Vergleich zu anderen Mitgliedern des Vertriebsteams einsehen.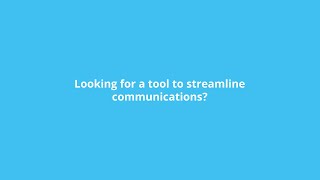 Bitrix24 bietet eine Gratisversion und eine kostenlose Testversion. Die kostenpflichtige Version von Bitrix24 ist ab $ 49,00/Monat verfügbar.
Alternativen für Bitrix24
Branche: Unterhaltung
Unternehmensgröße: 1 001-5 000 Mitarbeiter

Täglich

für

Mehr als 2 Jahre

genutzt
Quelle der Bewertung
Preis-Leistungs-Verhältnis
5
---
Project management software with very good workload planning
Overall, working with Bitrix24 as my main project management software has really improving my team effectiveness in developing a product and increase our time spend on organizing project that has short due-date.
Vorteile
I really like with the workload planning that Bitrix24 has offered, as it really helpful in distributing workload for each team members. It is a very important to do this step, so we can track our task precisely and preventing us from skipping task on project. The project template is easily customizable to cater for the project needs.
Nachteile
The developer should really taking consideration user experience and opinion on the software tools placement. Some of the tools is hidden on unexpected location inside on other tools and make the navigation process is quite frustrating. Storing and uploading a large size files is keep get interrupted and very frustrating experience with it.
Branche: Marketing & Werbung
Unternehmensgröße: 2-10 Mitarbeiter

Täglich

für

Mehr als 1 Jahr

genutzt
Quelle der Bewertung
Preis-Leistungs-Verhältnis
4
---
A good software, but if only you live in CIS
Well, I used Bitrix a lot of time and you know, the things doesn`t change a lot of time. For sure, Bitrix is got a lot of features and integrations. But the question of quality of these features are opened. For 100% benefits of features, you should to charge the money for add-ons, or you should to do some of dev-jobs. This is not cool for the small teams.
Overall: for employees and some teams from CIS this software is 'must-have'. If you want to change something, you can do it, because a lot of software are available. And a lot of these are good enough for any-sized teams.
Vorteile
A lot of features, a lot of integrations
Nachteile
First of all: a heavy widgets. Your website will be slow if you will use widgets, like openlines and etc. Second one is an old interface of admin. Like 'Permissions' and etc. Third: the reports are really bad. Also email marketing isn`t good. And the last one is that you should always charge the money: for example, it`s hard to find a useful free add-ons.
In Betracht gezogene Alternativen
amoCRM
Warum Bitrix24 gewählt wurde
Because I want to got an 'all-in-one' solution, like: organizer of calls, leads, tasks and etc. I want to use the only one software for all of these features.
Branche: Immobilien
Unternehmensgröße: 51-200 Mitarbeiter

Täglich

für

Mehr als 2 Jahre

genutzt
Quelle der Bewertung
Preis-Leistungs-Verhältnis
0
---
Bitrix24 review
Vorteile
The free edition does an excellent job of allowing you to have a sense of whether Bitrix24 will be of value to you or whether it will not. The user interface is attractive and straightforward to use. The program is very responsive to changes in the calendar, making it a fantastic tool to keep track of your daily routine.
Nachteile
Compared to using the Bitrix24 application that can be accessed from the web browser, the desktop client has far less functionality. Overall, adding email templates and exporting items to be emailed is available, but it kind of confusing and i don't use it too often.
Branche: Immobilien
Unternehmensgröße: 2-10 Mitarbeiter

Täglich

für

6-12 Monate

genutzt
Quelle der Bewertung
Preis-Leistungs-Verhältnis
4
---
Más de 7 meses intentando implementar el sistema bitrix24...
Mala experiencia. Primero conectamos con Killalab un partner de bitrix24 para que nos ayudara con la implementación. Nos tuvieron 3 meses sin poder resolver nuestros requerimientos. Insistiendo de que estaban fuera de las posibilidades que brindaba el sistema bitrix24. El mismo soporte de bitrix24 según ellos, habían mencionado que era imposible realizar ciertos flujos de trabajo para mensajería y agenda online.
Luego de este proceso, conectamos con Nexcoders que nos mostraron un Demo de nuestros requerimientos funcionando en el sistema bitrix24. Gracias a sus gestiones logramos terminar todo hoy.
El soporte de Bitrix24 durante todo el procesos, fue poco eficiente. Atendían nuestras solicitudes de a una y respondían cada 3 o 4 días. Nos tuvieron otros 3 meses más para poder terminar de implementar lo que necesitabamos.
Imagina que te suscribes a un plan anual y la mitad del año que pagaste no puedes hacer nada porque la usabilidad no es intuitiva y el soporte de Bitrix24 es negligente. No responden tampoco a los reclamos de forma eficiente, nunca asumieron responsabilidad en sus acciones. Tienen gente poco preparada. Tienen una burocracia interna que retrasa la solución de los problemas.
Vorteile
Gran posibilidad de integración
Muchas herramientas claves para el desarrollo de cualquier tipo de empresa
Partners especializados
Nachteile
La verdad tiene varios bugs y la implementación ha sido llena de problemas, casi 8 meses para poder usarlo con los requerimientos ajustados a nuestras necesidades.
Y solo estábamos pidiendo cosas bastante básicas. Nada muy sofisticado.
No todos los partner asociados a Bitrix24 están capacitados para llevar a cabo una implementación (poca fiscalización en este sentido)
No es posible implementar el sistema sin ayuda de un partner de bitrix24 ya que muchas funcionalidades no están descritas para ser implementadas por las personas que recién adquieren una licencia.
Soporte de Bitrix24 desorganizado. Tienen poco personal, no dan a basto con las solicitudes. Exceso de burocracia interna. Lentos. Dan respuestas contradictorias. Y lo peor de todo, no asumen sus errores.
Warum Bitrix24 gewählt wurde
Porque significaba un ahorro grande y me permitía optimizar procesos
Gründe für den Wechsel zu Bitrix24
por el precio y por la cantidad de herramientas y usos ilimitados que proporciona
Branche: Computer-Software
Unternehmensgröße: 5 001-10 000 Mitarbeiter

Täglich

für

Mehr als 2 Jahre

genutzt
Quelle der Bewertung
Preis-Leistungs-Verhältnis
4
---
I love Bitrix!
It has been 2 years and as of now, i have not thought to look for any other platform. if ever anything pops up, i consult my service provider, and every time we see that it can be done or added to my existing package.
i will give it 5 starts for making my life easier.
Vorteile
More than 38 modules in one single place make this wonderful. I like that we use it for operations and analysis. The ability to customize even makes it more user accepted.
Nachteile
Took me time to think, however, yes it does need little help when it comes to reports.
Gründe für den Wechsel zu Bitrix24
It had more features than we required at the moment, however, we know that in future we would be requiring it. So, having a product that is scalable is wonderful and it helped us quickly make the decision.