Über Blackboard Learn
Blackboard Learn ist ein interaktives LMS (Learning Management System), das sich für Hochschulen, den primären und sekundären Bildungsbereich, Regierungs- und Militärprogramme sowie große Unternehmen in einer Vielzahl von Branchen eignet. Die Suite bietet Content Authoring- und Virtual Classroom-Funktionen sowie Zertifizierungsmanagement und erweiterte Unternehmens- und Social Learning-Funktionen. Blackboard Learn kann entweder als Managed-Hosting, Self-Hosting oder SaaS bereitgestellt werden und funktioniert auch auf mobilen Geräten, sodass Lernende unterwegs auf Kurse zugreifen können. Das System verfügt über einen eigenen Kalender, sodass Nutzer über Fälligkeitstermine Bescheid wissen, und einen Aktivitätsstream, sodass wichtige Nachrichten, Projekte und Kurse, die Aufmerksamkeit erfordern, oben erscheinen. Gamification-Funktionen, einschließlich digitaler Abzeichen für Lernerfolge, sind zusammen mit E-Commerce-Funktionen verfügbar, sodass erstellte Kurse außerhalb des Unternehmens weiterverkauft werden können. Der Preis basiert auf der Anzahl von FTE-Lernenden (Full Time Enrollment), die das System auf jährlicher Basis nutzen werden, und ist an die Bedürfnisse des Unternehmens angepasst.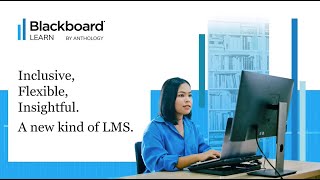 Blackboard Learn bietet keine Gratisversion, aber eine kostenlose Testversion.
Startpreis:
Nicht vom Anbieter bereitgestellt
Kostenlose Testversion:
Ja
Alternativen für Blackboard Learn
Blackboard Learn Erfahrungen
Branche: Bildungsmanagement
Unternehmensgröße: 1 001–5 000 Mitarbeiter

Täglich

für

Mehr als 2 Jahre

genutzt
Quelle der Bewertung
Preis-Leistungs-Verhältnis
5
---
Blackboard Learn Review
I had great experience with Blackboard Learn and I will continue to use it in the future. I have not found any other education software out there that can do what Blackboard Learn does.
Vorteile
It is easy to use and has all of the feature I need like auto grade, the ability to create quiz and text on the fly and allow the student to get involved in the discussion.
Nachteile
There is nothing I do not like about the software.
Warum Blackboard Learn gewählt wurde
Google classroom do not have the ability to auto grade and it does not have the ability to organized things in different pages like Blackboard.
Gründe für den Wechsel zu Blackboard Learn
I chose Blackboard Learn over these alternative because it is a higher quality product with far better features than any other I have ever seen.
Branche: Hochschulbildung
Unternehmensgröße: 501–1 000 Mitarbeiter

Täglich

für

Mehr als 2 Jahre

genutzt
Quelle der Bewertung
Preis-Leistungs-Verhältnis
4
---
A decent LMS, but there are better ones out there that have less workability issues
I have used both Blackboard and Moodle in the past, and I found them very similar for what they offered. I would have been fine using Blackboard indefinitely had I not found out about Canvas, which is what we are using now and I am absolutely it's biggest fan!
Vorteile
I used Blackboard for almost 10 years, and it was a decent LMS for my needs. When Blackboard Collaborate came out, it was even better because it added a new layer of possibilities (I could have several webinar/conversations going, merge conversations, and/or present to different groups at one time). However, there were always bugs in the system, even though we updated constantly. The Blackboard app was also very limited.
Nachteile
Too many bugs and freezes; many of my students had issues with accessing links when they used different internet browsers. Good for a small school or business, but not larger ones.
Branche: Bildungsmanagement
Unternehmensgröße: 501–1 000 Mitarbeiter

Täglich

für

Mehr als 2 Jahre

genutzt
Quelle der Bewertung
Preis-Leistungs-Verhältnis
2
---
BlackBoard Learn is a Relic of a Bygone Era
I have used BlackBoard Learn for 5 years now, and I can report that it's a tool that I've tolerated with a fair degree of frustration, as opposed to a tool that I'd relish and recommend to others.
Vorteile
BlackBoard Learn is a reliable tool for basic communication, content collection, and assessments. There are convenience factors baked into its framework in the sense that instructors can readily copy and reuse materials from earlier semesters, but other capabilities have far surpassed the benefits of this complacency factor. Also, the price point of BlackBoard Learn is extremely compelling, and they have reliable customer support and service.
Nachteile
Doing anything on BlackBoard Learn requires significantly more clicks and testing than competing products. The design is clunky, and it directly contradicts the instructional delivery of faculty who know what else is out there, as well as the learning-design preferences of Gen-Z students.
Gründe für den Wechsel zu Blackboard Learn
I was not part of the committee that made the decision to continue with BlackBoard Learn, but I believe the continuation was justified because of its low-cost and the challenge of switching to a competing model. Upgrading the LMS is a bit like updating your operating system. You can kick the can down the road and keep your status quo in place, but when you eventually update, you gain new capabilities, efficiencies, securities, and collaborative synergies.
Branche: Hochschulbildung
Unternehmensgröße: 501–1 000 Mitarbeiter

Täglich

für

Mehr als 2 Jahre

genutzt
Quelle der Bewertung
Preis-Leistungs-Verhältnis
0
---
Great for Online Learning
My overall experience with Blackboard has been good overall. Although it has not been very easy to use, it still offers great features for instructors and students.
Vorteile
Blackboard Learn is a great platform both for offline and online learning. It has a lot of nice features and allows instructors to structure their courses in an organized manner. Online tests are also a great feature that allow students to take tests at their own time. Blackboard Learn has also an automatic grading system to evaluate the student's work.
Nachteile
Although Blackboard Learn has a lot of important features, it is not very user-friendly in the edit mode for instructors, and is very hard to use, especially for beginners. In addition, browsing student submissions is not very streamlined as opening a link in a new tab will not actually open the selected item but take you to the home page.
Branche: Design
Unternehmensgröße: 501–1 000 Mitarbeiter

Wöchentlich

für

Mehr als 2 Jahre

genutzt
Quelle der Bewertung
Preis-Leistungs-Verhältnis
0
---
Blackboard as a home base for college students
I had a fairly pleasant experience with blackboard, i was able to do much of the tasks I expect to be able to do on an LMS. I just wish that the design interface would be more simple and modern. Also more functionalities and integrations would be nice. Eg: opening a pdf file on blackboard directly instead of a redirection to a page or a pop up
Vorteile
I like that it is fairly easy to use. Users don't require extensive training to be able to use the product, and I like that as a student I can upload assignments and get learning modules from the same place, so it is convenient.
Nachteile
I think the user interface design is a bit outdated. It is less appealing than other LMS such as canvas learn. I also hear a lot of my professors complain about how complicated it is on their side to navigate blackboard due to the repetitiveness and redundancy of blackboard.