Über Cegid Retail
Cegid bietet cloudbasierte Einzelhandelssoftware für Mode- und Luxus-, Beauty- sowie Spezialitätenhändler. Das System basiert auf einer einzigen, zentralisierten Datenbank, die über alle Kanäle hinweg gemeinsam genutzt wird und in Echtzeit mit Kundendaten, Produkten, Preisen und Umsätzen aktualisiert wird. On-Premise-Einsatz ist ebenfalls verfügbar und Cegid ist mit Windows-Betriebssystemen kompatibel. Neben dem POS-Modul bietet Cegid auch: Omnichannel-Bestellmanagement; Reserve Online, Buy In-store (Online reservieren, im Laden kaufen); BOPIS (Buy Online, Pickup In-Store); Order In-Store, Ship from Anywhere (im Laden bestellen, von überall aus versenden); Ship-from-Store (vom Laden versenden); Genaue Bestandstransparenz; Digitale und mobile POS-Lösungen sowie CRM und Einzelhandelsanalysen.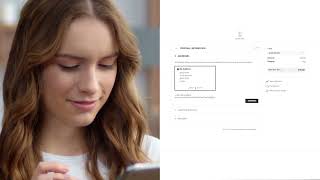 Cegid Retail bietet keine Gratisversion.
Startpreis:
Nicht vom Anbieter bereitgestellt
Kostenlose Testversion:
Nein
Alternativen für Cegid Retail
Branche: Verpackung und Container
Unternehmensgröße: 2–10 Mitarbeiter

Täglich

für

Mehr als 2 Jahre

genutzt
Quelle der Bewertung
Preis-Leistungs-Verhältnis
5
---
Just for big retailers
I use Cegid to manage operations, reports, email marketing and a lot of stuff that my bosses need from me.
Vorteile
Cegid is a great platform that has been improving the way retail stores manage their products or services for many years now. That's a key point for me: experience on the market.
Their team developed a lot of templates that can be customised to fit your needs. Example: reports for corporate.
iOS app!
Nachteile
The learning curve is really big, if you see any efficient operator of this program is because he/she spent years with it.
Branche: Gesundheit, Wellness & Fitness
Unternehmensgröße: 5 001–10 000 Mitarbeiter

Weitere

für

Mehr als 2 Jahre

genutzt
Quelle der Bewertung
Preis-Leistungs-Verhältnis
0
---
Cegid Customer
I'm happy we were able to complete this upgrade with Cegid as they were our current vendors. But as budget goes in any organization you have to look for the most value for the dollars that you spend. With other vendors information and software options were explored, we were happy to continue our partnership with Cegid.
Vorteile
The staff are amazing! They will go above and beyond to ensure that they are answering your questions in a timely manner and they do what they can to meet your needs. The software is easy to use. We chose not to do the Y2 for the back office and kept our current software WinRetail. We had some glitches in the beginning to information flowing over fluently. But the team was on it quickly and able to resolve it. We had the joy of not only working with the staff over conference calls, but in person support as well with Ambra who came to our location to train our staff and complete the build of our program while she was here. She will ensure that her customers are happy, long after the project is complete. Mary and Ambra make an excellent team!
Nachteile
Just a couple of functionality things that we have found along the way, but again the Cegid staff does everything they can to fix this right away or find a "build" if needed. As with any software, you don't always know what you are missing until you are "live" and you find something that needs some work or you didn't think about in the build that would be helpful in the future.
Branche: Hochschulbildung
Unternehmensgröße: Selbstständig

Täglich

für

6-12 Monate

genutzt
Quelle der Bewertung
Preis-Leistungs-Verhältnis
1
---
Oh boy am I going to enjoy this.
Vorteile
- useful for people who like spending their time on the phone with, other store locations, or even tech support to do the most basic of things.
Nachteile
- Veryyyy unintuitive UI design. They should use this as an example of how not to design a program for retail use.
- Their menu buttons are literally all over the screen and more often than not do not have words beside the buttons so you don't know what each button does... and there are a lot of buttons.
- Icon design is outdated, and non-intuitive
- Basic features are hidden in submenus
- Custom reports for head office are essentially non-existent or were too complicated for them to figure out resulting in me having to do a lot of manual reporting.
- receiving items into the system is extremely error prone. They cut corners in the wrong places (ie. just letting me say "yup, its all here!" when nothing could be there)
- It would freeze a lot
- When I needed to count the cash, I found a lot of steps to be redundant (ie. having to click "ok" on a screen that is essentially blank, before starting and ending)
- also when counting the cash it was non always obvious which form of money you were on, there are a lot of windows and grids, and nothing is highlighted in particular
- checkout process is obscure to new employees and they often make tender mistakes, as well as payment type mistakes...
God I hate this product. Please save yourself the head-ache and use Square, or literally anything else. Do it by hand in excel, you'll have a better time.
Branche: Einzelhandel
Unternehmensgröße: 1 001–5 000 Mitarbeiter

Täglich

für

Mehr als 2 Jahre

genutzt
Quelle der Bewertung
Preis-Leistungs-Verhältnis
5
---
Great Inventory Management System!
I have been working with this software since 2012. We have numerous resorts with numerous POS and Inventory systems across all. We have transitioned 8 resorts to WinRetail/Cegid, each time has been with ease and excellent support from their team. We still continue to work in a few different systems due to not having the control to upgrade to this system, but hands down this is our favorite by far and would if could. This software provides awesome analytics, flexible data use, custom reporting, canned reporting with great filters. The importing/exporting of data is easy for any user level to follow, allowing for inventory items, purchase orders, invoices, GL, transfers, physical inventories, sales, and many more. The purchase order module is quick when entering, receiving or invoicing an order. We have all different types of users accessing this system and have found it to be one of the best in the business.
Vorteile
Ease of use. Export/Importing of data. Reporting mechanism. Support Team
Nachteile
Only con would be the posting of an invoice, would like this to detailed instead of summarized. The purchase orders is reaceived in detail but the invoice gets posted on one line as a summary.
Branche: Einzelhandel
Unternehmensgröße: 201–500 Mitarbeiter

Täglich

für

Mehr als 2 Jahre

genutzt
Quelle der Bewertung
Preis-Leistungs-Verhältnis
5
---
Cegid's Solution Helps Us Tackle NFL Gameday in 70,000 Seat Venue
Overall the Cegid retail software solution is very user friendly and easy to use. Once the software was configured to our needs, it became a real asset for my account. I was able to reduce my labor costs, and increase profits, by using the software's auto replenishment functionality. This software package has a lot to offer, and each year we learn more and more about it. The additional things we learn we put to use, and our efficiency increases each year, as we grow with the software.
Vorteile
- Easy to use
- Comes with pre-designed reports that are similar to what we already used
- Report creator allows me to custom design report templates
- Auto replenishment function allows me to create pick list for warehouse in minutes
- Very convenient to find historical data
- Very simple to create/receive purchase orders
Nachteile
- Like anything else you have to spend time with it to become proficient
- Creating custom reports takes a little bit of time to figure out
- Learning how to use auto replenishment takes time to understand