Über Sellsy
Sellsy is a cloud-based sales management solution for small to midsize businesses. Features include time tracking, sales automation and a help desk. It is suitable for industries such as advertising, construction, non-profit and retail. The Prospecting & Sales module creates a pipeline view that allows users to view the status of business opportunities. Visual indicators and drag-and-drop functionality help users track and organize opportunities. A task manager allows users to assign tasks to themselves or other staff, and email reminders are sent automatically. The Invoicing & Management module helps you to turn your quotes into invoices in one click, speed up and secure payments, automate your accounting entry. Point of sale features integrate with other Sellsy modules such as e-commerce, retail and inside sales. Shared agendas, discussion walls, file management and live chat help users communicate. Sellsy integrates with several applications such as Google Apps, Dropbox, Mailchimp and others. Sellsy provides online support, including webinars. Pricing is based on annual contracts. More than 35,000 users in over 5,500 companies run on Sellsy every day !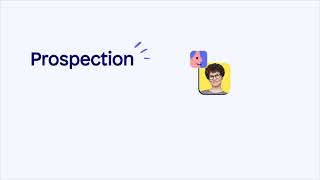 Sellsy bietet keine Gratisversion, aber eine kostenlose Testversion.
Startpreis:
Nicht vom Anbieter bereitgestellt
Kostenlose Testversion:
Ja
Branche: Lebensmittelproduktion
Unternehmensgröße: 2-10 Mitarbeiter

Wöchentlich

für

1-5 Monate

genutzt
Quelle der Bewertung
Preis-Leistungs-Verhältnis
4
---
Un outil complet et en constante évolution !
Une équipe très réactive, des fonctionnalités qui évoluent constamment et un produit complet qui ne cesse de s'améliorer.
Vorteile
La complétude du produit, le rapport qualité prix, et la réactivité de l'équipe Sellsy.
Nachteile
Côté CRM, quelques fonctionnalités clés manquent encore en comparaison de concurrents comme Hubspot : des rapports personnalisés et plus clairs, et de nouveaux critères à compléter pour le passage à une nouvelle étape pipeline.
Antwort von

Sellsy

Bonjour Juan,

Merci d'avoir pris le temps de partager votre avis sur Sellsy. Nous sommes heureux d'apprendre que vous appréciez notre suite CRM.

Comme vous l'avez souligné, Sellsy est en constante évolution : nous avons récemment ajouté de nouveaux rapports. Je vous laisse les consulter sur votre espace Sellsy, en espérant qu'ils répondront à vos attentes. Je communique, par ailleurs, le deuxième point d'amélioration à nos équipes Produit.

Bonne journée,

Les équipes Sellsy

Beantwortet am 28.7.2022
Branche: Computer- & Netzwerksicherheit
Unternehmensgröße: 2-10 Mitarbeiter

Täglich

für

6-12 Monate

genutzt
Quelle der Bewertung
Preis-Leistungs-Verhältnis
4
---
Simple convivial et efficace
Vorteile
On a enfin trouvé la solution qui nous convient
Nachteile
Il manque l'import de facture de vente d'un autre logiciel de facturation
L'importation automatique des factures d'achat (comme ipaidthat)
Antwort von

Sellsy

Bonjour Johann,

Nous sommes heureux d'apprendre que Sellsy est la solution que vous attendiez ! Concernant l'import des factures automatisé, sachez qu'il existe une option pour importer automatiquement vos factures. Il vous suffit d'envoyer votre facture par mail, et de le transférer à une adresse mail spécifique qui sera ensuite importé dans Sellsy. N'hésitez pas à contacter nos équipes pour en savoir plus.

Beantwortet am 8.7.2022
Branche: Einzelhandel
Unternehmensgröße: 11-50 Mitarbeiter

Täglich

für

Mehr als 2 Jahre

genutzt
Quelle der Bewertung
Preis-Leistungs-Verhältnis
2
---
Logiciel complet mais cher
Vorteile
Logiciel de gestion commerciale relativement complet
Nachteile
Très cher, pas la possibilité d'importer des fichiers CSV pour les longues factures avec beaucoup de lignes
Antwort von

Sellsy

Bonjour Luc,

Nous transmettons votre retour aux équipes concernées. Nos équipes restent disponibles pour échanger à ce sujet. Bonne journée, les équipes Sellsy

Beantwortet am 5.12.2022
Täglich

für

Mehr als 2 Jahre

genutzt
Quelle der Bewertung
Preis-Leistungs-Verhältnis
1
---
Sellsy is not what it was. Look at the competition.
Hello everyone.
I rarely take the time to give my opinion on the solutions that I use, but then I had to do it.
Sellsy user for 3/4 years, I could follow the development of this tool. At first it was good (Invokit) startup atmosphere, interesting developments for a price of € 22 / month if settlement in the year if it was 24/25 I think. At the time, we could connect PrestaShop to Sellsy it was great.
Then Sellsy changed direction and wanted to be a tool for big companies, dropping all SMBs that used the solution and that had enabled Sellsy to be what it is now.
Sellsy became simply a money machine that even the commercial struggle to sell ...
As we go along, Sellsy took these customers in "hostage". Take for example the solution PrestaShop. When Sellsy developed a module "website" for online sales. It was bye bye the PrestaShop integration, now use our solution (worthy of a 1and1) and you pay +++. 40/50 € / month I think.
Then, the price of the solution itself has increased progressively. Increasing this 2016 is really not over.
Imagine a solution from 264 € HT / month, then 700 € HT / month with the addition of some modules and in 2016 I spend 700 € to 1500 € for the same thing.
And on top of that, remove the option to pay monthly, you get a good hostage clients who turns into a revolt.
The community manager at Sellsy has done its work, and the beginning of August, he removed the dozens of bad customer reviews on the Facebook page.
I invite you to look at other uncensored by Sellsy sites. Following a message left on the Facebook page of Sellsy I was contacted by many users in the same situation. Several people who have monthly pay them only a few days to leave or pay the amount in the year. Imagine the data to transfer, etc ...
The commercial have admitted the situation and that it was a management decision they apply.
I am aware of the situation because I was sponsoring people who are no longer on Sellsy since this year I met a Sellsy independent sales manager which now offers other solutions.
I quote another opinion from a user on another site: "The good news is that it allowed us to make us realize that there are solutions with more features for a price divided by 2 (vs. the old price!). in short, a blessing in disguise. If you need a billing tool, look at the side of Incwo, mesfactures.fr, quickbooks or manager oscar ... "
Vorteile
- Functions
- Responsive
Nachteile
- Price
- Customer service
Branche: Professionelles Training & Coaching
Unternehmensgröße: Selbstständig

Wöchentlich

für

1-5 Monate

genutzt
Quelle der Bewertung
Preis-Leistungs-Verhältnis
5
---
Logiciel très complet
Je suis globalement très satisfaite et en particulier du SAV. Je suis impressionnée de la réactivité des réponses, de toutes les fiches déjà écrites dans la GED et de la personne qui m'a téléphoné plusieurs fois pour s'assurer que j'arrive correctement à utiliser l'outil.
L'outil est très complet, même si je pense qu'il me reste encore plusieurs paramétrages et test de fonctionnalités.
Vorteile
Ce que j'aime particulièrement : la partie CRM (différenciation de clients et de prospects), le récapitulatif du pipe commercial et des opportunités, la facilité de transformer les devis en facture, la possibilité de charger les informations SIRET etc des entreprises rentrées.
Nachteile
Ce que j'aime le moins : Je trouve qu'il y a beaucoup d'informations à remplir entre les prospects/clients/ opportunités. Notamment, la gestion des devis et factures.
Je trouve aussi dommage qu'on ne peut pas transformer les heures décomptées en facturation pour les missions facturées à l'heure.
Pour le moment, les factures n'arrivent pas à remonter sur l'interface de rapprochement bancaire de mon expert comptable malgré le partenariat avec la compagnie fiduciaire.
Gründe für den Wechsel zu Sellsy
Clairement grâce au partenariat avec la compagnie fiduciaire. La solution aurait été trop cher pour moi qui suis toute seule.
Antwort von

Sellsy

Bonjour Mélanie,

Merci d'avoir partagé votre avis sur Sellsy. Nous sommes heureux d'apprendre que notre CRM vous satisfait au quotidien. Nous notons les points d'améliorations évoquées. Par ailleurs, une personne de nos équipes va revenir vers vous, quant au soucis évoqué sur le rapprochement bancaire.

À bientôt, et belle journée

Les équipes Sellsy

Beantwortet am 9.9.2022