Über Basecamp
Basecamp ist ein Echtzeit-Kommunikationstool, mit dem Teams auf dem Laufenden bleiben können und das weniger für traditionelle Projektmanagementaufgaben (z. B. Ressourcenplanung und langfristige Terminfestlegung) geeignet ist. Mit Aufgabenlisten, Kalendern, Fälligkeitsterminen und Dateifreigabe bietet Basecamp Teams die Möglichkeit, Prioritäten und umsetzbare Elemente nachzuverfolgen. Seit 2004 konzentriert sich Basecamp auf die Entwicklung einer einfachen Nutzeroberfläche, auf der Nutzer Projekte erstellen, Fortschritte dokumentieren und Aufgaben verwalten können. Mit dieser webbasierten Software können Nutzer sich jederzeit und überall anmelden, entweder über einen Webbrowser oder über Apps, die mit einer Vielfalt von mobilen Geräten kompatibel sind. Basecamp ist nicht für eine spezifische Branche bestimmt und kann von jedem Unternehmen eingesetzt werden, das eine Gruppe verwalten muss, einschließlich gemeinnütziger Organisationen, Start-ups und Kundenservicefirmen. Die Lösung lässt sich sogar von Freiberuflern verwenden. Abonnements sind skalierbar, mit Stufen für unterschiedliche Speichermengen und Anzahlen von Nutzern.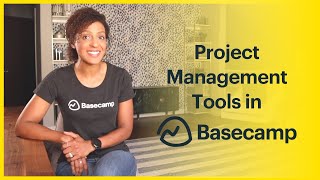 Basecamp bietet eine Gratisversion und eine kostenlose Testversion. Die kostenpflichtige Version von Basecamp ist ab $ 15,00/Monat verfügbar.
Startpreis:
$ 15,00/Monat
Kostenlose Testversion:
Ja
Alternativen für Basecamp
Branche: Staatsverwaltung
Unternehmensgröße: 1 001–5 000 Mitarbeiter

Wöchentlich

für

Mehr als 2 Jahre

genutzt
Quelle der Bewertung
Preis-Leistungs-Verhältnis
0
---
Einfach gehalten aber sinnvoll und praktisch
Basecamp ist schlicht und einfach gehalten. Der Austausch und die Zusammenarbeit zwischen Kollegen kann durch das Tool aber verbessert werden.
Vorteile
Basecamp ist einfach zu handhaben. Die Abstimmung innerhalb von Teams kann dadurch verbessert werden, beispielsweise durch tägliche Status-Emails.
Nachteile
Die Oberfläche ist sehr einfach gehalten (optisch) und nicht ganz übersichtlich.
Branche: Gastgewerbe
Unternehmensgröße: 51–200 Mitarbeiter

Täglich

für

6-12 Monate

genutzt
Quelle der Bewertung
Preis-Leistungs-Verhältnis
5
---
Mega zufrieden um gutes Geld zu machen
Wir sind mega zufrieden und bleiben Kunde
Vorteile
Dass man im Internet alles nachlesen kann und sich so schnell rein findet
Nachteile
Bis ist mir nichts negatives aufgefallen
Branche: Design
Unternehmensgröße: Selbstständig

Monatlich

für

Mehr als 1 Jahr

genutzt
Quelle der Bewertung
Preis-Leistungs-Verhältnis
5
---
So glad I found Basecamp!!
I've had a great experience with Basecamp. I've collaborated with a number of projects on this tool and it's been essential in managing my projects. Since I'm in the growing phases of my business, I SO glad they have a free feature that allows me to use 3 free projects. Once I reach a level where I have a team and I'm serving more clients, then I can see myself getting the Basecamp paid plan.
Thank you for offering such a great product!
Vorteile
Another designer recommended Basecamp for managing web design projects. This product allows me to keep everything for my client projects in one place! I like being able to collaborate with clients on a timeline and assigning them tasks. The chat feature is very helpful. I like that we can upload all their documents and even link to Google documents. The mobile is very useful for doing business on the go.
I can really stay organized with Basecamp and it keeps me accountable with timelines. I love that I can make it client-facing so there is a level of transparency on timelines.
I can use this tool to do all communications with clients and not have a string of emails to go through.
Nachteile
I've been going back and forth with the documents section and if I should use Google Drive to store documents or if I should use Basecamp. People are most familiar with Google Drive, however when I educate and train them on how to use Basecamp, then it will help them be more comfortable with navigating the software.
I would like training videos for clients to be able to get an overview of how to get the most of Basecamp while working together. If Basecamp doesn't have a video overview, then this will be something that I can work on.
Warum Basecamp gewählt wurde
It was recommended to my by another designer and she said she used it for everything related to her projects. I was sold when she said she didn't email clients anymore! I was like YES! This is what I need. I get annoyed with the lost email chains and I wanted an all in one tool where I could email the client and also email designs and mockups. Asana didn't do well with emailing images to clients. They were blurry and hard to find on the email.
Zuvor genutzte Software
Asana
Gründe für den Wechsel zu Basecamp
Basecamp has an easy to use interface. It allows me to share design mockups, email and live chat with clients (I've used this messaging feature a lot), store documents and keep projects on timeline. I really like the home page dashboard for each project. It's SO clear and easy to understand! Each section is labeled clearly and easy to use.
Branche: Marketing & Werbung
Unternehmensgröße: 501–1 000 Mitarbeiter

Täglich

für

Mehr als 2 Jahre

genutzt
Quelle der Bewertung
Preis-Leistungs-Verhältnis
5
---
Basecamp allows me to track my team's progress easily and efficiently
I've used Basecamp for my team for several years now. The communications solutions, file management services and archival features are all excellent. As an administrator and user, I highly recommend Basecamp for any organization with several ongoing and simultaneous projects.
Vorteile
Basecamp is a project management solution that allows me to stay on top of my team's projects with ease. Projects can be categorized and organized so that only members working on a particular project are exposed to the communications and back and forth. We use Basecamp as our primary solution because it is easy to implement and onboard, simple to use and has a robust set of features that are among the best in the industry for what we need.
Nachteile
My only complaint is that the different versions of Basecamp have different features. For example, the version we use does not allow for time tracking. While this is not necessary, as we don't bill out by the quarter hour, it would be a nice feature that would allow me to better understand how long certain tasks take my team members. If Basecamp had universal features across all versions, this would be a miracle solution.
Gründe für den Wechsel zu Basecamp
Basecamp is simply more user friendly for my organization. We didn't want to use the same ticketing system that our dev ops or IT uses because we had differing needs.
Branche: Marketing & Werbung
Unternehmensgröße: 51–200 Mitarbeiter

Täglich

für

Mehr als 2 Jahre

genutzt
Quelle der Bewertung
Preis-Leistungs-Verhältnis
5
---
Great for small to medium dev projects
My overall experience with Basecamp has been positive. The tool is incredibly useful for managing small to medium-sized development projects, and its user-friendly interface makes it easy for teams to get up and running quickly.
Vorteile
Basecamp is a great tool for managing small to medium-sized development projects. One of the best things about Basecamp is its user-friendly interface. It is easy to navigate and understand, making it perfect for teams that may not have a lot of experience with project management software.
Nachteile
While Basecamp is an excellent tool, there are a few drawbacks to consider. One issue is that there is no built-in time tracking feature, which can be a problem for teams that need to track billable hours. Additionally, the platform can be somewhat limited in terms of customization options.