Über Blackboard Collaborate
Blackboard Collaborate ist eine Online-Lösung für kollaboratives Lernen, die hauptsächlich für Grund- Ober- und Hochschulen sowie für Regierungseinrichtungen entwickelt wurde. Blackboard Collaborate bietet ein browserbasiertes Webkonferenz-Tool, das die Interaktion zwischen Ausbildern und Schülern erleichtert. Die Lösung verfügt über eine Chatter-Funktion für Klassenzimmer, die Schülern eine Chat-Plattform bietet, um Text-, Audio- und Videoinhalte zu teilen. Zur aktiven Teilnahme mehrerer Personen an einer einzigen Präsentation zeigt die interaktive Whiteboard-Funktion PowerPoint-Folien an. Whiteboard-Inhalte können direkt aus Blackboard Collaborate hinzugefügt oder bearbeitet werden, ohne PowerPoint zu öffnen. Zur Erleichterung der Kommunikation können Nutzer ihre Profile mit Bildern, Videos und anderen Inhalten personalisieren. Mit Blackboard Collaborate können Nutzer PowerPoint- und PDF-Dateien mit Klassen teilen, ohne dass zusätzliche Software erforderlich ist. Die Lösung lässt sich in Blackboard Learn integrieren, um ein komplettes LMS (Learning Management System) bereitzustellen.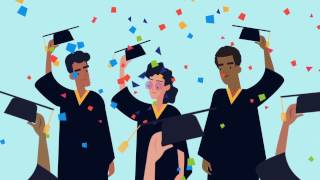 Blackboard Collaborate Preis
Blackboard Collaborate bietet eine Gratisversion und eine kostenlose Testversion.
Startpreis:
Nicht vom Anbieter bereitgestellt
Kostenlose Testversion:
Ja
Alternativen für Blackboard Collaborate
Blackboard Collaborate Erfahrungen
Branche: Grundschul- & Sekundarbildung
Unternehmensgröße: 51–200 Mitarbeiter

Täglich

für

6-12 Monate

genutzt
Quelle der Bewertung
Preis-Leistungs-Verhältnis
5
---
Blackboard Collaborate ist DIE Plattform für Universitäten
Mit Blackboard Collaborate wurde mir mein Uni Alltag deutlich erleichtert. So konnte ich mich entspannt völlig auf das Lernen konzentrieren und Blackboard war ein erstklassiges Tool dafür.
Vorteile
Am Besten hat mir gefallen, dass mir immer chronologisch angezeigt wird, wann ich welches Assignment zu machen habe. Des Weiteren gefällt mir die Einfachheit der Bedienung dieses Programmes sehr.
Nachteile
Nicht gefallen hat mir dass ich oft zu viele Spam eMails bekommen habe und ich nicht wusste wie ich diese abstellen kann.
Branche: Bildungsmanagement
Unternehmensgröße: 11–50 Mitarbeiter

Wöchentlich

für

Mehr als 2 Jahre

genutzt
Quelle der Bewertung
Preis-Leistungs-Verhältnis
5
---
Very simple and intuitive.
Blackboard Collaborate is an excellent tool which is very effectively in educational environments however for SMEs there are better alternatives with similar features at lower prices.
Vorteile
Blackboard Collaborate is a simple and powerful tool. Features like creating groups and file sharing allow users to improve their user experience while using the software. I appreciate that the video quality would be stable despite of the difficulties in connectivity we could experience. What I like the most is the fact that you do not need to download any additional app to use this software on your phone.
Nachteile
I have not had any problems while using the app however I think that some additional functions can be implemented such as a button to control the level of audio, annotations and a video speed controller.
Branche: E-Learning
Unternehmensgröße: Selbstständig

Wöchentlich

für

Mehr als 2 Jahre

genutzt
Quelle der Bewertung
Preis-Leistungs-Verhältnis
3
---
Mostly reliable platform for online classes
Pleased with my experiences with Blackboard. It's incredible that you are able to take virtual classes with this platform.
Vorteile
As background information, this was used for online classes - so my experiences is limited and based only on that. With that said, though, I was pleased with my interactions with Blackboard Collaborate. Here are the pros:
- It has an Interactive Whiteboard feature that is quite helpful. Teachers can add their slide deck or presentation here. The students can then "interact" with the presentation using some nice features (type words, underline texts, even highlight).
- Similar to other programs, you can share your device's screen with the class or you can allow other students to share their screen if they need to show a presentation or something. This comes in very handy if used well.
- If you've never used Blackboard before, I think it's pretty easy to get the hang of. It's well organized and has a nice user interface.
- Without Blackboard, managing the workflow in an online class would be extremely difficult. However, Blackboard does a phenomenal job of allowing information, assignments, quizzes, etc. to be assigned and returned/collected in an organized fashion.
- If a student is unable to attend a live session, Blackboard includes a record option so they can go back and watch the lesson whenever possible. This can also be used for remediation and review.
- They have some nice little features that often go overlooked, like the quick response or thumbs up/thumbs down features. It's helpful when quickly checking for understanding.
- Breakout/small group feature.
Nachteile
Here are some concerns:
- While it works well with Chrome, this platform does not seem to work with Safari or Edge. (This could be user error, though.)
- This may be user error, too, but I found the audio to be a little off. It seems like they could do some updates here to help it sound a little more smooth and less choppy. Sometimes you don't always hear everything.
- Even though the record feature is awesome - it can be annoying because the video and the audio are sometimes off.
- I guess this could be based on the WiFi connectivity, but video quality is inconsistent.
Branche: Hochschulbildung
Unternehmensgröße: 1 001–5 000 Mitarbeiter

Täglich

für

Mehr als 1 Jahr

genutzt
Quelle der Bewertung
Preis-Leistungs-Verhältnis
0
---
Good for the basics of remote classroom learning
Overall, I think Blackboard is an adequate software for classes to use as far as the basics go (e.g. putting syllabi and class readings online, administering quizzes and tests, grading). The look and feel of the software can be improved upon and it can be made more user-friendly, but overall, it does an okay job.
Vorteile
I like that it has the basic features needed for this type of software, such as the ability to administer and grade quizzes online. It is pretty intuitive to use, but it could be better.
Nachteile
The whole program looks and feels very dated. Because it looks so dated, it feels like it has not been upgraded in a while and could be difficult to use. It surprisingly is pretty intuitive to use however, but there are still ways that it could be improved upon. For example, grading assignments can be made an easier task that does not need to be featured on a separate page.
Branche: Hochschulbildung
Unternehmensgröße: 501–1 000 Mitarbeiter

Täglich

für

Mehr als 1 Jahr

genutzt
Quelle der Bewertung
Preis-Leistungs-Verhältnis
0
---
Blackboard College Student Perspective
I was neither buyer nor administrator so I can't speak to that end of it or its cost value. However, I can say, if you're looking for a software that allows students to learn and collaborate with an interactive platforms built for learning and collaborating, this is one of the best options out there. I say this as someone who has used Canvas, Teams, and interactive text software built for collaboration. I've never used Google Classroom but I have used Jamboards and similar collaborative "white board" and commenting software. This is the best product I've used next to Canvas in the higher education setting among other students/peers long-term. Teams really does work best for "small professional teams" in my opinion, and the classroom is not a small professional team. Jamboard, Padlet and collaborative whiteboard software just always felt underdeveloped, messy, crowded and too lacking in structure. They're really glorified shared sticky notes, which only work in very small doses. I don't have much to say in comparing Canvas and Blackboard. They're similar on the student user end with subtle stylistic differences. However, at this time, if the choice is between the two, I can't think of anything specific that would tip me one way or the other.
Vorteile
I loved its collaboration tools. We also used it in combination with Zoom during the pandemic, which was cool as a concept. In practice, it was overwhelming because of hybrid classes and older professors who struggle with technology. At times, it could be frustrating to work with so much depending on online material but there was a security in Blackboard, that when we figured it out, solved small technical issues, the end result was reliable and optimized in some way or another for any kind of educational activity. Zoom is arguably faster paced, more live, but working with the two together, offered really unique and creative new collaborative experiences. I appreciated the versatility and accessibility of Blackboard greatly.
Nachteile
I disliked the inconsistent technical demands and the lack of transparency about the differences between what professors view and what students view. Some of this could be fixed with our own research but some of this could have been helped with a little more technical support on the user side. I also found the inconsistent email notifications annoying. It might seem redundant to other users but for all email notifications and correspondence, I would have preferred matching formatting and styles of notification. It would have helped me find things more quickly and it would have made skimming fifty or so emails every morning for important communications more fruitful.