Über Zoho Projects
Zoho Projects ist eine cloudbasierte Projektmanagementlösung für kleine und mittlere Unternehmen. Die Lösung bietet Projektplanung und -budgetierung, mit der Projektmanager Aufgaben definieren, sie ihren Teams zuweisen, Projektkosten schätzen und laufende Aufgaben nachverfolgen können. Zoho Projects automatisiert Dokumentenprozesse wie Revisionsverfolgung, Zugriffskontrolle und Suche und Abruf. Weitere Produktfunktionen umfassen das Dokumentenmanagement, das ein Portal zum Teilen von Dokumenten innerhalb der Teammitglieder bietet. Zoho Projects bietet auch Funktionen für die Problemverwaltung, mit denen Manager Fehler in den Projektaufgaben beheben können. Dashboards und ein Berichterstattungsmodul helfen Nutzern bei der Erstellung von Unternehmensberichten und Managementzusammenfassungen. Die Nutzer können Gantt-Diagramme verwenden, um den Fortschritt der Aufgaben im Vergleich zur Planung visuell darzustellen. Die Tabelle der Allokation von Ressourcen hilft Nutzern zu wissen, wie viele Teammitglieder frei sind und wie viele mit Aufgaben überlastet sind. Meilensteine und Aufgabenlisten helfen Nutzern, komplexe Projekte zu organisieren, indem sie sie in Unteraufgaben unterteilen. Die Preise verstehen sich pro Monat.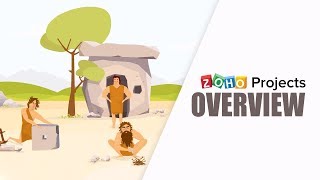 Zoho Projects bietet eine Gratisversion und eine kostenlose Testversion. Die kostenpflichtige Version von Zoho Projects ist ab € 5,00/Monat verfügbar.
Kostenlose Testversion:
Ja
Alternativen für Zoho Projects
Zoho Projects Erfahrungen
Branche: Finanzdienstleistungen
Unternehmensgröße: 201–500 Mitarbeiter

Täglich

für

Mehr als 1 Jahr

genutzt
Quelle der Bewertung
Preis-Leistungs-Verhältnis
4
---
Flexible project management tool
Vorteile
It has a simple and easy to use user interface. It allows you to create personalized designs that adapt to the particularities of each project. It facilitates the identification of problems and allows them to be listed for their orderly attention. Communication with team members is very effective with personal or group chat room.
Nachteile
The configuration to integrate it with some Zoho tools turned out to be a bit cumbersome. It is also bit slow to load the resources.
Branche: Informationstechnologie & -dienste
Unternehmensgröße: 10 000+ Mitarbeiter

Täglich

für

Mehr als 2 Jahre

genutzt
Quelle der Bewertung
Preis-Leistungs-Verhältnis
5
---
This easy-to-use app keeps track of chores and projects quickly
I really like the functions, the tools, and everything else that this software provides us with in order to manage a project. Those tools are really useful and important at the moment in order to manage a project and collaboration, and this software, it's absolutely useful if you want to manage like a professional.
Vorteile
Zoho projects have a number of great features, but one of my favorites is the option to personalize the parameters for the project management. In addition to being incredibly simple to operate, the customization function meets the vast majority of the needs that my firm has in regard to project management.
Nachteile
Zoho Projects is, without a doubt, one of the least user-friendly and most aggravating pieces of software I have ever worked with. It has some of the worst user experience and interface (UI) that I have ever seen, and it is missing some of the most fundamental capabilities that a project management software ought to have. It has been nothing but a hassle from the beginning to the end.
Branche: Transport/Güterfrachtverkehr/Schienenverkehr
Unternehmensgröße: 10 000+ Mitarbeiter

Täglich

für

6-12 Monate

genutzt
Quelle der Bewertung
Preis-Leistungs-Verhältnis
5
---
I definitely recommend to use
The interface is very user friendly and I found the features very useful. I especially like the ability to manage tasks, track progress and store documents. I'm also grateful for being able to customize the clipboard to suit my specific needs. I highly recommend Zoho Projects to anyone looking for a comprehensive project management solution.
Vorteile
I liked the fact that Zoho Projects is a powerful and easy to use project management software that allows me to better manage and organize my projects. It has a great interface that's easy to navigate and understand, and it has a wide range of features that make it a great tool for managing projects of all sizes and complexities. Additionally, the software integrates with other Zoho products, making it easy to manage multiple projects from one platform.
Nachteile
I was extremely satisfied with the Zoho Projects platform, frankly, there was nothing I didn't like.
Branche: Marketing & Werbung
Unternehmensgröße: 2–10 Mitarbeiter

Täglich

für

6-12 Monate

genutzt
Quelle der Bewertung
Preis-Leistungs-Verhältnis
2
---
I wanted to love it.
I wanted to love ZOHO Projects and all of ZOHO suits. And I still believe the concept is a fantastic one. Most of the major apps any small business will need one place. But it felt like ZOHO haphazardly patched together apps from several different creators.
I will be happy to try ZOHO again, once integration becomes more seamless. I look forward to newer versions!
Vorteile
The single login with the ZOHO suite was a nice feature. I tried ZOHO primarily because I wanted one suite for the majority of my business app needs.
Nachteile
My major complaint falls into two categories:
1. Integrations between ZOHO's own products are not as good as could be. And I have seen better integration with other PM software and third-party apps.
2. ZOHO suite, in general, does a lot of things, but most things not well.
I signed up for ZOHO Projects primarily because I wanted to integrate it with other apps in the ZOHO suite. However, I found these integrations were not seamless and nowhere near as functional as they could be. For example; I use both Projects and Invoices for clients, can send them invites from both applications for a client portal. However, both portals require a seperate login for the client. This frustrates clients, as they know both apps are ZOHO, yet they need separate credentials.
On my end, all of ZOHO's billing was not integrated. Which means there was a separate invoice and viewing page for billing for each ZOHO APP. I would expect billing to function more like G Suite, with all ZOHO apps billed together.

As a stand-alone PM APP I found it not to be user friendly. You can't choose which fields or features you want. We tend to use more of a Kanban methodology and would prefer if task start and end dates were not mandatory. While I like the idea of the Sprint version of this APP, I wanted some of the client management features of full Projects.
Branche: Informationstechnologie & -dienste
Unternehmensgröße: 51–200 Mitarbeiter

Täglich

für

Mehr als 2 Jahre

genutzt
Quelle der Bewertung
Preis-Leistungs-Verhältnis
0
---
The most impressive project management tool ever
Great and highly recommended project management tool.
Vorteile
So many pros for Zoho projects like the parent-child task feature, time tracker for every task, create issues, tracker for issues, timesheet management, and many more.
Nachteile
It takes a while for the tool to load sometimes, but other than that, it's great.