Über TeamSupport
TeamSupport ist ein ausgezeichnetes Softwareunternehmen für die Kundenbetreuung nach dem Verkauf, das speziell für die besonderen Bedürfnisse von B2B-Technologieunternehmen in den Bereichen Computersoftware, Hardware, Informationstechnologie und Telekommunikation gegründet wurde. TeamSupport wurde von Branchenexperten gegründet, die die Schwierigkeiten eines B2B-Unternehmens in einer B2C-Supportwelt selbst erlebt haben, und hat das letzte Jahrzehnt damit verbracht, eine Supportlösung zu entwickeln, die den Aufbau eines begeisterten Kundenstamms für seine Kunden unterstützt. Das Unternehmen legt den Schwerpunkt auf die optimierte Kollaboration zwischen Teams und ist auf den gesamten B2B-Kunden ausgerichtet, anstatt sich auf jeden einzelnen Kontakt oder jedes einzelne Ticket zu konzentrieren. TeamSupport ist eine Supportlösung, die dabei hilft, anspruchsvolle Kundenanforderungen zu erfüllen und die erfolgreiche Kundeninteraktionen fördert. Die in den USA bekannte Lösungssuite von TeamSupport umfasst TeamInsights, eine revolutionäre, anpassbare Berichterstattungs- und Analyselösung, die KPls auf Makroebene mit Drilldown-Fähigkeit kombiniert, und TeamSuccess, die die Rolle von B2B-Kundenbetreuungssoftware in der Branche neu positioniert, um das Umsatzpotenzial des Kundenerfolgs voll auszuschöpfen. TeamSupport wurde 2009 gegründet und hat seinen Hauptsitz in Dallas, Texas.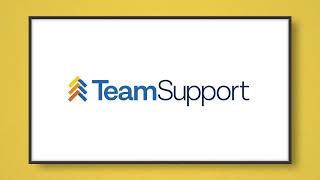 TeamSupport bietet keine Gratisversion und keine kostenlose Testversion. Die kostenpflichtige Version von TeamSupport ist ab $ 49,00/Monat verfügbar.
Startpreis:
$ 49,00/Monat
Kostenlose Testversion:
Nein
Alternativen für TeamSupport
Branche: Computer- & Netzwerksicherheit
Unternehmensgröße: 11–50 Mitarbeiter

Täglich

für

6-12 Monate

genutzt
Quelle der Bewertung
Preis-Leistungs-Verhältnis
5
---
Excellent Customer Support- worth to check
I really loved my experience with the TeamSupport. It is helping me in understanding the needs of my customers better.
Our ability to reply to our customer's queries had been improved and now we can reply back to them in less time.
We found it very easy to use and if we find any problem regarding it's usage, it's amazing Support is available for us.
I would definitely recommend this to new customers.
Vorteile
I found it very easy to use and customize. While we were using the TeamSupport, we just got an issue regarding the customization, then we contacted the Support of TeamSupport and got the reply within 1 hour. Their Support which runs 24/7 is just amazing. They provide the ability to create custom field which is really helpful for people dealing with a lot of date regarding sales and purchase etc.
Nachteile
Although, it's very difficult to tell what I liked least about the TeamSupport. But still, I will suggest some improvements like the ability to open in new tabs, more compatibility with moderate specs PCs, email integration and more details regarding the creation of the tickets like place of the creation of the tickets.
Branche: Informationstechnologie & -dienste
Unternehmensgröße: 51–200 Mitarbeiter

Täglich

für

Mehr als 2 Jahre

genutzt
Quelle der Bewertung
Preis-Leistungs-Verhältnis
5
---
Intuitive, Useful Software Company-wide
Overall, our company has toyed with the idea of using competitors but TeamSupport has held strong as a useful solution for us whose advantages outweigh its detractors.
Vorteile
I like the largely intuitive interface and functionality. Creating actions (public/private) are extremely easy as is pasting in-line images, adding attachments and customizing ticket types. Once saved, the formatting of actions are ideal and translate to what the user entered. Not all other ticketing software handles it this well.
Nachteile
Performance/stability has certainly improved over the years and has become more reliable. Despite that, there are the odd instances of slowness or degraded performance. The reporting could be more robust and easier. The ability to create more than one new (unsaved) ticket simultaneously would be very helpful.
Antwort von

TeamSupport

Hi Tyler, Thanks for writing to let us know your thoughts about TeamSupport. While we were really glad to hear that you've generally had a good experience so far, it looks like we fell short in one area, and that's not okay. I want you to know that I've spoken to our Director of Customer Success about this, and we're going to make sure this isn't an issue moving forward. We're always improving our platform and will also make our development team aware to factor into future updates and enhancements.

We'll look forward to talking directly to learn more and I promise we'll find a solution to your issue.

Beantwortet am 26.3.2021
Branche: Computer-Software
Unternehmensgröße: 11–50 Mitarbeiter

Wöchentlich

für

6-12 Monate

genutzt
Quelle der Bewertung
Preis-Leistungs-Verhältnis
5
---
The capacity of TeamSupport to consolidate is one of its most notable characteristics.
In conclusion, TeamSupport is an all-inclusive customer support system that provides a variety of strong features to aid companies in managing their support operations effectively. Larger companies with complex support requirements can benefit from the software's high degree of customizability and availability of powerful reporting and analytics tools.
Vorteile
efficiently handle client queries and record interactions.Real-time updates from the software enable team members to collaborate on customer support issues, which can be allocated to particular team members or divisions.
Nachteile
For businesses that only need the most basic client assistance features, the software's extensive feature set may not be required.
Branche: Informationstechnologie & -dienste
Unternehmensgröße: 11–50 Mitarbeiter

Täglich

für

Mehr als 1 Jahr

genutzt
Quelle der Bewertung
Preis-Leistungs-Verhältnis
2
---
RodsReview
Been on the system of a year and half and the same issue still plague me. I have submitted Numerous Feature Request and the sit in Pending or are denied. I have Many Many open Cases that are Bugs and they seem to go no where as well. I have one in particular the happens to me every day, But was told it wasnt a over all a big deal, and the work around is to copy and paste my action to a notepad, Hit Refresh on the Ticket, Start a new Action, Copy and paste my notepad back into the New Action. This seems a little much. I was also told of a Feature that was very important to us, would be coming. After a month or two on the system I inquired about it, and was told, nope cant do it. We constantly have to refresh the interface, Hangs up a lot. System Performance is a big issue. Does seem that all the server issues that were going on are better, but that was painful. We get a ton of SPAM cases, There needs to be a way to filter that by domain name.
Vorteile
-Its Cheap per seat,
-Its customization of fields
Nachteile
-Being able to share a custom field between company and ticket, This is huge to us, Salesforce did it.
-Your Text Formatting and editor is terrible. It constantly changed font sizes
-The fact the you always have to refresh and update. If you have a ticket open on your tabs and something comes in, you have to refresh or close and reopen. Your new Screen capture program as it is easier to use the quality is terrible compared to what was there a year ago or whenever it was switched out.
-The fact that I dont get my submits actions sent to my email, This needs to a field I can chose to receive or not
-The fact that you cant duplicate a ticket
-Cant Create Ticket Views for Individual user
-Need Action the Save button at the top of the action as well as the bottom.
-NeedFloating Formatting bar
-Add option to minimize or +/- actions on ticket page
-A way when a customer has multiple tickets open, and replies to the wrong ticket - To be able to move/merge that action to the proper ticket.
Branche: Elektrische/elektronische Fertigung
Unternehmensgröße: 1 001–5 000 Mitarbeiter

Wöchentlich

für

Mehr als 2 Jahre

genutzt
Quelle der Bewertung
Preis-Leistungs-Verhältnis
0
---
TeamSupport
Vorteile
I like being able to follow conversations, conversations and replies from one location
Nachteile
Sometimes it takes too long to respond to sessions and gets interrupted in between