Über Wrike
Wrike ist eine cloudbasierte Projektmanagement-Plattform für Teams ab 20 Mitarbeitenden, die sowohl für große Unternehmen als auch für kleine und mittlere Unternehmen geeignet ist. Sie unterstützt die Remote-Arbeit für verschiedene Teams. Diese Lösung bietet Gantt-Diagramme, Kalender, Workload-Ansicht für das Ressourcenmanagement, nutzerdefinierte Dashboards und Echtzeit-Updates. Sie ermöglicht die Strukturierung über Ordner, Projekte und Aufgaben sowie eine automatische Zuweisung basierend auf Aufgabenstatus.
Wrike for Marketers ist ein separates Produkt mit maßgeschneiderten Vorlagen, Proofing-Tools und einer Adobe-Erweiterung. Wrike lässt sich in eine Vielzahl von Tools integrieren, darunter Salesforce, Dropbox, Slack und Adobe Creative Cloud, und bietet eine offene API. Wrike eignet sich für Marketing-, Betriebs-, Kreativ- und große bis mittelgroße IT-Teams.
Die Lösung wird pro Nutzer berechnet und ist als monatliches Abonnement erhältlich.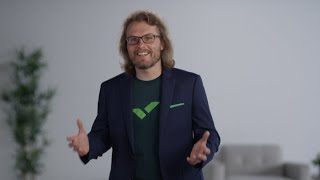 Wrike bietet eine Gratisversion und eine kostenlose Testversion. Die kostenpflichtige Version von Wrike ist ab $ 9,80/Monat verfügbar.
Kostenlose Testversion:
Ja
Branche: Informationstechnologie & -dienste
Unternehmensgröße: 501-1 000 Mitarbeiter

Täglich

für

Mehr als 1 Jahr

genutzt
Quelle der Bewertung
Preis-Leistungs-Verhältnis
0
---
Wrike; a comprehensive project management tool
Overall, we had a positive experience with the application. We deployed wrike at our desk, and able to get optimum results. We were able to manage 250+ employees from a single application. With wrike we were able to track everything including project schedules, working hours, ongoing tasks with detailed reports and analytics with visualizations and work flows. So, I would prefer wrike when it comes to project management, and it has been a great asset for team collaboration and event handling.
Vorteile
Wrike is quick and easy to setup. It has clean interface with variant functionality. Well its initutive with smooth navigation and flexible for team collaboration where users are able to organize the workforce and utilize the resources at work.
Nachteile
With its rock- solid performance at work, I couldn't notice demerits with the app. However, its quite expensive when it comes to pricing. But the features we are getting up with the app purchase is at the top, and can't deny that its way better than other competitive project management tools.
Warum Wrike gewählt wurde
Wrike is great for project managment, and it outruns other project managment tools in-terms of performance and simplicity of use.
Gründe für den Wechsel zu Wrike
Wrike was the absolute choice for our office, as it was easy to implement and has lot of integrated features we need at work.
Branche: Design
Unternehmensgröße: 2-10 Mitarbeiter

Täglich

für

Mehr als 2 Jahre

genutzt
Quelle der Bewertung
Preis-Leistungs-Verhältnis
3
---
Wrike for small businesses
Vorteile
It's flexible and there are multiple ways to look at projects/task depending on how users like to see things. For example as a list, Gantt chart, table or Boards which is really handy as we have designers and programmers who work very differently.
The decision to go with Wrike was also skewed by the ability to have external collaborators join the team.
The ability to add custom fields makes it easy to add information required.
Different views enable tasks to be seen by project, person, folder etc.
Being able to track time on each task is also really useful and easy for everyone.
New features are being rolled out frequently and Wrike is fast catching up on the areas I thought were lacking initially.
Nachteile
The flexibility and customisation makes it a bit confusing to start with, and I also found that the initial set up we had was not optimal. This was the first time we used a Project Management system to this extent, so this may be more of a user error issue.
The "CRM" workaround I don't think is worth the trouble.
The pricing model is the one that I think lets Wrike down the most. I understand the reason for a minimum of 5 seats, but every increment after this is in 5 seats as well. For a small business, this is a real issue in my view. This is also the case for additional features, many of which are only used by Admin, but are invoiced for each seat.
Warum Wrike gewählt wurde
The ability to have external collaborators join specific projects
Zuvor genutzte Software
Asana
Branche: Verbraucherdienste
Unternehmensgröße: 2-10 Mitarbeiter

Täglich

für

6-12 Monate

genutzt
Quelle der Bewertung
Preis-Leistungs-Verhältnis
5
---
This sofware is an awesome marketing tool especially when you running various campaigns.
It is awesome software to use as ot is so easu to setup.
Vorteile
The ease of use and access remotely and that I can get reports on each campaign from one soucre. It really save tome and money.
Nachteile
It just takes a while to customize it to your operation.
Branche: Hochschulbildung
Unternehmensgröße: 1 001-5 000 Mitarbeiter

Täglich

für

Mehr als 1 Jahr

genutzt
Quelle der Bewertung
Preis-Leistungs-Verhältnis
3
---
Wrike - A greate alternative to Microsoft Planner, just not Microsoft Teams
Task and Project Management is great on Wrike, however, communication is bare bones. The issue we had was that we used Wrike, but still had to use Teams for communication and collaboration. If Wrike were to be enhanced with screen sharing, messaging, and video conference even only on paid tiers, it make a better case for us that would rather collaborate and plan in one software package.
Vorteile
The UI/UX was superb. The font and graphics were easy on the eyes. Planning tasks and adding task was very easy once past the learning curve.
Nachteile
I don't like that the Gantt chart was behind a subscription paywall. The only reason I subscribed was for the Gantt chart, which was very useful.
Warum Wrike gewählt wurde
Most importantly, it was for the Gantt chart to easily visualize our projects, other large efforts, and daily tasks. Microsoft Project does have Gantt charts but can be unwieldy for smaller teams.
Gründe für den Wechsel zu Wrike
Microsoft Project while robust was too much software for a small team with too much setup. It does have the necessary reporting however, Wrike was more approachable and usable for our use case.
Branche: E-Learning
Unternehmensgröße: 11-50 Mitarbeiter

Täglich

für

6-12 Monate

genutzt
Quelle der Bewertung
Preis-Leistungs-Verhältnis
4
---
Great system, but tread carefully
Overall good, but some frustrations with the structure of the training. Firstly the training provided is good. Some basic guidance is free. Be careful which training you purchase. You cannot ask about some features during the basic training course, they want you to buy additional more advanced training just to cover those questions you might have.
Vorteile
It's packed with functionality, good collab tool with our internal teams. Task management is excellent. Time management is easy and is exactly in the right place - at the task level. Too many great features to list here.
Nachteile
The fact that it's packed with features does make it challenging to deploy. The Wrike are helpful and very friendly but I think the culture within the company is to sales focused. It feels like the Wrike teams are under pressure to sell. This is not an issue with the people you deal with but a top-down approach that feels flawed. You will have to pay if you want training!