Über Jobber
Jobber ist eine cloudbasierte Softwarelösung für das Außendienstmanagement, mit der kleine und mittlere Dienstleistungsunternehmen ihr Außendienstpersonal verwalten, Kundenbetreuung anbieten und Geschäftsabläufe entweder über eine mobile App oder ein Desktop-Dashboard erweitern können. Als Service-Business-Lösung unterstützt Jobber über 50 Dienstleistungsbranchen und bietet austauschbare Tools wie integriertes CRM, Echtzeitplanung und -entsendung, Ausgabenverfolgung, Rechnungserstellung und Abrechnung, Online-Buchung, Angebotserstellung, Kundenerinnerungen, automatische E-Mails, einen Self-Service-Client-Hub und vieles mehr. Mit der Zeiterfassungsfunktion ermöglicht das Planungsmodul von Jobber den Nutzern, jeden Auftrag in Echtzeit zu aktualisieren, sodass das Management Informationen über abgeschlossene Aufgaben und den Projektfortschritt erhalten und das Außendienstpersonal effektiv verfolgen kann. Für Aufgaben können Managementteams einzelne Aufträge oder wiederkehrende Verträge einrichten und mehreren technischen Fachkräften im Außendienst einen einzigen Auftrag zuweisen. Mit Jobber können Nutzer professionelle Rechnungen mit anpassbaren Vorlagen erstellen und sie automatisch per E-Mail versenden. Um E-Zahlungen zu ermöglichen und die E-Rechnungsstellung zu optimieren, arbeitet Jobber mit verschiedenen elektronischen Zahlungsanwendungen wie Stripe und PayPal zusammen. Das CRM-Modul von Jobber verfolgt die Kontaktinformationen früherer Kunden und ermöglicht Nutzern unter anderem, nutzerdefinierte Felder und Tags zu erstellen und Dateien oder Telefonnummern anzuhängen. All dies ist mit der Abrechnungs- und Arbeitshistorie verbunden. Darüber hinaus kann jeder Kunde über den Self-Service-Client-Hub von Jobber Angebote genehmigen, Arbeitsaufträge planen, Rechnungen bezahlen und mit den Serviceteams kommunizieren. Die Jobber-App ist auch für iOS- und Android-Geräte verfügbar.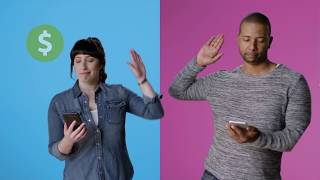 Jobber bietet keine Gratisversion, aber eine kostenlose Testversion. Die kostenpflichtige Version von Jobber ist ab $ 35,00/Monat verfügbar.
Startpreis:
$ 35,00/Monat
Kostenlose Testversion:
Ja
Branche: Hausmeisterservice
Unternehmensgröße: 2-10 Mitarbeiter

Täglich

für

Mehr als 2 Jahre

genutzt
Quelle der Bewertung
Preis-Leistungs-Verhältnis
5
---
Jobber is the BEST
I first started using jobber almost 5 years ago when I decided to test out the free trial. Since that day, I have continued using the software and have grown my business over 400%. I think one of my favourite parts about jobber is the level of exceptional customer service; not only online but also in person. Additionally, my work flow for my business has improved a vast amount over the years. Invoicing: What used to take me hours, is now a simple 30 minute task. Quoting: What used to be done on a scrap piece of paper, is now done on my iPhone. Scheduling: What used to be done on excel, is now organized through the online calendar which can be accessed anywhere, anytime. Overall, I would recommend jobber to anyone running a service based business, and would be happy to answer any further questions.
Vorteile
-The jobber platform is very easy to use and can be learned quickly.
-Batch invoice creation is extremely helpful.
-Jobber makes quoting, booking and scheduling jobs a breeze!
-Having a client hub is a real crowd pleaser.
Nachteile
Jobber is overall a 5/5 software system that has been the best thing for helping my business grow. Over the almost 5 years of using Jobber, the only thing I would like to remind people is that once you delete something, there is no way to get it back. I accidentally deleted an invoice once, and it was gone for good. This was my mistake, so as long as you're more cautious than I was that day, you'll be good.
Antwort von

Jobber Software

Andy! Thanks so much for this thorough feedback. We're so proud to work with your team and are so glad to hear we've been able to help make improvements across your processes.

Unfortunately we can't always recover deleted items, but sometimes we can, so always feel free to reach out to our Success Team in the event we can recover something just in case.

Thanks again for taking the time to leave a review :)

Beantwortet am 23.4.2019
Branche: Umweltdienstleistungen
Unternehmensgröße: 2-10 Mitarbeiter

Täglich

für

1-5 Monate

genutzt
Quelle der Bewertung
Preis-Leistungs-Verhältnis
0
---
Good Software.....Greedy Management
Vorteile
I love how easy it was to set everything up and get started with this software. The calendar is great as well as many other features.
Nachteile
I HATE that I cannot charge our clients the credit card processing fee automatically. It is very time consuming to have to tell every single person to call or email the office if they want the 3% convenience fee added to their invoice and update their payment settings. This was supposed to make collecting money easy - not so time consuming and such a headache.
I also HATE that management is so greedy that they would only allow pictures on line items in the most expensive plan offered. I was unaware that Jobber had a "bug" at the time I started using this and months later, half way through a quote, I suddenly discover I am no longer allowed to add pictures to line items without upgrading to the most expensive plan for an extra $100 a month. We only have 5 users and will never be interested in the additional features with the grow plan. It feels very wrong that Jobber would only give this option for $200 a month when numerous other softwares offer pictures for under $100 a month.
Antwort von

Jobber Software

Hi Marcus, thank you for taking the time to share your feedback. It's wonderful that you're finding Jobber easy to use in running your day-to-day operations, and that you're enjoying the scheduling features.

We are always eager to learn about how we can improve, and we are very sorry to hear about your negative experience.

Our team would love the opportunity to directly discuss your product feedback, and better understand how these features would positively impact your business. Our support team is available from 8am-5pm MT, M-F at your convenience by phone (1-888-721-1115) or email ([email protected]). We would be happy to address your concerns about your subscription and feature changes.

Beantwortet am 14.10.2021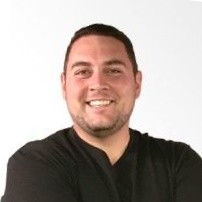 Branche: Hausmeisterservice
Unternehmensgröße: 2-10 Mitarbeiter

Täglich

für

Mehr als 2 Jahre

genutzt
Quelle der Bewertung
Preis-Leistungs-Verhältnis
5
---
Perfect for lawn care
I run a 2 truck lawn care business with Jobber and we pack our days very full of work. I can build weekly/biweekly or one time visits easily, edit them on the fly and ensure everything is captured on the invoices. The payment portal for customers, the consistent branding across quotes, invoices and receipts and the payment options make my company seem like a much larger and more established business. The process is so slick that I am saving hours and hours of tedious work every week.
Vorteile
Job scheduling for the whole season is easy, and with automated invoice reminders and batch invoicing, I can get the admin side of the job done quickly and accurately so I can focus on other parts of the business.
Nachteile
I don't have much to complain about - everything works for me.
Antwort von

Jobber Software

Hey Chris! Thank you so much for your fantastic review.

Our goal is to help business owners like you be successful by saving time and making running your business easier, so it's awesome to hear that Jobber is helping you save hours of work every week - it's music to our ears!

If you haven't already, you can check out our awesome referral program! If you'd like more information, feel free to give our team a call at 1-888-721-1115. We'd love to hear from you!

Beantwortet am 5.4.2022
Branche: Verbraucherdienste
Unternehmensgröße: 2-10 Mitarbeiter

Täglich

für

1-5 Monate

genutzt
Quelle der Bewertung
Preis-Leistungs-Verhältnis
3
---
BUYER BEWARE - live in this product for the trial so you don't have the same experience I did!
BUYER BEWARE - the customizations for the Jobs and Client Form are lacking. I signed up for a yearly subscription encouraged by the videos BUT Between the spring rush of mulch jobs and starting off the season, I was at 21 days before realizing this issue and Jobber IS HOLDING MY MONEY HOSTAGE and will make over $2k off of me as a customer who has not and cannot use their solution. We have not run any customer data Jobber or processed any payments with the service. They are deciding to stand behind their 14 day free trial or suggesting that I should have signed up monthly. I am leaving feeling like they are not pro small-business when my concerns were valid. I admitted it was my fault and I should have realized this issue between Jobber, my website design, and myself quicker... BUT I had hoped reasonableness would prevail because I did not even use the service because we could not get out of the starting gate but in this case IT DID NOT.
Vorteile
The structure is there is you do not need customizations, but the ability to tune the nobs behind the curtain is lacking.
Nachteile
They are not pro small-business. When I realized the customizations I needed did not exist or would have to be jerry-rigged together I let them know we could not proceed and they have held my money captive over it.
Antwort von

Jobber Software

Hi Bill, thank you for sharing your feedback with us.

I'm sorry to hear that Jobber was not the right fit for you. We have actively shared your feedback with our developers, specifically regarding product customization.

Our team has been in touch with you to resolve your specific situation.
Wishing you all the best.

Beantwortet am 4.5.2022
Branche: Hausmeisterservice
Unternehmensgröße: 2-10 Mitarbeiter

Täglich

für

6-12 Monate

genutzt
Quelle der Bewertung
Preis-Leistungs-Verhältnis
5
---
Jobber is perfect for my business
Vorteile
I like the real-time aspect of information being added and deleted immediately, I like the appointment confirmations and reminders being texted to clients, I like the automatic request for Google reviews the best.
Nachteile
I don't like that an invoice cannot be cancelled without the entire job having to be deleted. The system considers a job an "invoice"...they are not the same.
Antwort von

Jobber Software

Hello,
Thanks for taking the time to leave us a review! We are glad that you are enjoying using Jobber and if we can help in clarifying the link between Jobs and Invoices (as well as the option to adjust or delete an invoice) feel free to get in touch. You can reach us at 1-888-721-1115 Option 2, [email protected], or by live chat. Have a great day!

Beantwortet am 19.5.2022