Über Lodgify
Lodgify ist ein Hotel- und Gastgewerbe-Verwaltungssystem, mit dem Nutzer ein individuelles Webdesign für Ferienwohnungen erstellen können. Die Lodgify-Website steht Vermietenden in einer Vielzahl von Branchen zur Verfügung, darunter Gastwirten von Frühstückspensionen und Vermietenden von Ferienwohnungen.
Nutzer können aus einer Vielzahl von Website-Vorlagen wählen, die mobilfreundlich und anpassbar sind. Die Funktion "Jetzt buchen" ermöglicht es Eigentümern, Online-Buchungen und Kreditkartenzahlungen von einem Dashboard aus zu akzeptieren. Der Kanalmanager ermöglicht es den Nutzern, die Kalenderverfügbarkeit, Fotos und Informationen mit anderen Websites wie Airbnb, Booking.com und Homeaway zu synchronisieren. Das Reservierungssystem erhält alle Anfragen in einem Posteingang, sodass der Nutzer Anfragen und Buchungen von einem Ort aus verwalten kann.
Einzelne Websites sind mit Social-Media-Seiten verlinkt und haben "Gefällt mir"- und "Teilen"-Schaltflächen. Die Designthemen sind über ein Übersetzungstool in 22 Sprachen verfügbar.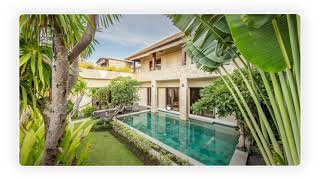 Lodgify bietet keine Gratisversion, aber eine kostenlose Testversion. Die kostenpflichtige Version von Lodgify ist ab € 10,00/einmalig verfügbar.
Täglich

für

Mehr als 1 Jahr

genutzt
Quelle der Bewertung
Preis-Leistungs-Verhältnis
5
---
A game changer for vacation rentals
Vorteile
Relatively simple to use. I was able to set up my site and reservation system in less than a week. Site works extremely well on mobile devices (which is huge). I am starting to get a lot of direct online bookings which is amazing. The customer service is very good - I have asked several detailed how-to questions. In one case, I wanted to do something that is not part of the Lodgify product. The service rep researched other ways to accomplish the task and integrate into my site. She sent me detailed instructions and even links to assist me. Not many companies will take the time to do that!
Finally, the workflow aspect of the reservation system is a huge time saver. It is so nice to be able to set up automatic payment reminders, send rental agreements and canned emails automatically! Gives me time to worry about running my business and expanding the website instead of doing all the manual processes associated with bookings.
Nachteile
Some of the widgets are a little restrictive. I have managed to work around most of them.
My only other complaint is that if you respond to an inquiry with a quote, the system automatically blocks the dates with a tentative booking. I sync my HomeAway, VRBO etc calendars with my Lodgify calendar, so the tentative block causes those calendars to show unavailable. In this business, the conversion rate on inquiries is not high enough to block dates simply because someone sent an inquiry.
Antwort von

Lodgify

Hi Deanna, thank you for reviewing your Lodgify experience. We're happy to hear how quickly and easily you were able to get your website up and running.

It's a very positive sign you are already achieving direct bookings on your website, we hope this continues to make up an even larger portion of your reservations this year!

We're glad our agents were able to go above and beyond to help you find the solution to your query. We look forward to seeing you expand your website throughout 2018!

Regarding the tentative booking on inquiries, we have recently updated our system and now, inside your policy settings, you can decide the quote expiry time. The default is one week, but you can change this to suit your properties. If the guest does not accept the quote within this time frame, your calendar will automatically be re-opened. For further details on this matter, please get in touch with your support agent.

Have a great booking-filled year! The Lodgify Team

Beantwortet am 5.1.2018
Branche: Erholungseinrichtungen & -dienstleistungen
Unternehmensgröße: Selbstständig

Wöchentlich

für

1-5 Monate

genutzt
Quelle der Bewertung
Preis-Leistungs-Verhältnis
4
---
Super Allround-Lösung zur Selbstvermarktung unseres Ferienhauses
Der Support hat mich bislang positiv überrascht. Dieser ist zwar an der Hotline nur auf Englisch aber dafür sehr ausdauernd und geduldig. Schriftliche Anfragen werden gerne auch in Deutsch beantwortet.
Insgesamt bin ich bislang sehr zufrieden.
Vorteile
Lodgify umfasst (fast) alles, was ich mir für die Vermarktung gewünscht habe. Es vereint den Website-Baukasten, es administriert die Website-Domain, es bietet umfassende Möglichkeiten zur Verwaltung und Abrechnung von Ferienimmobilien. Ich selbst verwalte damit nur 1 Haus, allerdings lassen sich auch problemlos mehrere Immobilien anbinden.
Super einfach ist auch das Erstellen mehrsprachiger Webseiten. Auch hier gibt es noch etwas Luft nach oben, indem man z.B. die Inhalte der Webseiten auch per Auswahl übersetzen ließe. Habe ich über die STandard-Objektseien hinaus eigene Webseiten entworfen, so muß ich diese derzeit mit einem externen Übersetzungsprogramm übersetzen und in der Zielsprache per drag & drop einfügen. Die Seitenstruktur wird aber in allen Sprachen übernommen und auch die Seitentitel werden automatisch übersetzt. Das Übersetzen im Programm geht bislang nur bei den Standard-Seiten, die die unmittelbare Objektverwaltung administrieren.
Nachteile
Insgesamt bin ich sehr zufrieden mit meiner Entscheidung für Lodgify! Ich sehe in wenigen Punkten Verbesserungsmöglichkeiten, z.B.:
- die Seite zur Emailkommunikation mit den Gästen könnte übersichtlicher sein
- ich würde mir wünschen, dass der Professional-Zugang schon die Gäste-App enthält. Ich bin mir noch unsicher, ob sich der Aufpreis für die Ultimate-Version für mich lohnt
- die Kalender-Darstellung könnte farbiger oder prägnanter schwarz-weiß-grau sein, insgesamt ist Webseite "Verfügbarkeit" ausbaubar. So wäre es schick, wenn man gleich von dort ausgehend einen Zeitraum markieren und für eine Buchungsanfrage aussuchen könnte
- die Cookie-Policy im Webseite-Baukasten bedürfte eines Updates, so daß man zwischen notwendigen Cookies und Komfort-Cookies wählen kann.
Wishlist:
- 360°-Rundgänge in Verbindung mit Grundrissen anwenderfreundlich als widget im Baukasten integrieren (ich weiß es gibt schon Möglichkeiten z.B. über google)
In Betracht gezogene Alternativen
Smoobu
Gründe für den Wechsel zu Lodgify
Der Preis ist höher als bei Smoobu aber die Funktionen sind einfach umfangreicher. Insbesondere der Webseiten-Baukasten hat wesentlich mehr Individualisierungsmöglichkeiten. Das gab den Ausschlag für meine Entscheidung.
Antwort von

Lodgify

Hi Frank, thank you for taking the time to review your experience with Lodgify! We're so pleased to hear you had such an easy time building your website. We're also thrilled to know you are happy with our software and our Support team. We have shared your suggestions and wishes with the rest of the team and will continue to improve our product. Best wishes, The Lodgify Team

Beantwortet am 8.2.2021
Branche: Gastgewerbe
Unternehmensgröße: Selbstständig

Täglich

für

Mehr als 2 Jahre

genutzt
Quelle der Bewertung
Preis-Leistungs-Verhältnis
5
---
Great!
It's a good experience to deal with Lodgify, someone is always at the end of the phone which is something I know I need. My property is on booking.com also and in comparison booking.com are useless, no support whatsoever. I'm glad I made Lodgify my channel manager, makes life a lot easier.
Vorteile
I really like everything about using Lodgify. I must admit, I didn't to start with as I'm not even remotely technologically minded. I didn't even know what a widget was and I found trying to build a website all a bit confusing, but the customer service team guided me through the process and are there at the end of the phone every time I get a bit stuck when I want to make changes, so I feel very supported. I will definitely continue to use Lodgify while I run a BnB x
Nachteile
Right now I struggling to think of anything I don't like about Lodgify.
Antwort von

Lodgify

Hey Liz, thanks for your kind feedback about our software! We love that you were easily able to create your own website and navigate our software. We also love that you're loving our product overall. We put customer experience and satisfaction as our priority, and your review reaffirms the hard work we put in every day. Thanks again for your kind words! Best wishes, The Lodgify Team

Beantwortet am 20.9.2021
Branche: Gastgewerbe
Unternehmensgröße: 2-10 Mitarbeiter

Täglich

für

1-5 Monate

genutzt
Quelle der Bewertung
Preis-Leistungs-Verhältnis
3
---
Looks fantastic but Crashes frequently and backend needs improvement
I'd really love it, even without the mobile app if they fixed the default search to allow you to set a minimum and if the website did not crash so often.
Vorteile
User friendly. It looks great and, when it's working, the site is intuitive and easy for new site visitors to figure out. Searching the calendar is simple so guests can see overall availability. Having a full photo gallery is great- you are not limited with images.
Nachteile
You can not add custom pages beyond the template that is already there. We connect it to our already existing website so we can lead people to our page that sells gift certificates etc and to our faqs. The website crashes frequently. So far we have been using the website for 8 weeks and in that time we have experienced 4 major crashes (2 on weekends when there is no tech support) that have lasted all day and prevented anyone from being able to book or see our site listings. I'd estimate this has cost us lost revenue from bookings. No small number as our website does. We have reached out to lodgify each time and though nice, they never seem to know what the problem could be and when it works again they just say "well it's working now!"...until the next system fail.
If you have a two night minimum there is no way to make the search default to two nights- it defaults to one night and if someone clicks search it just looks like you have absolutely no availability. for example if they put in July 6th as the check in date then July 7th is automatically entered as the checkout date (even if you have a two night minimum. There is no way to let the people know they have to enter in two dates on the mobile version (where most of our users come from) so many of our users just give up and think we are completely booked all the time. The only place to write that we require two nights is in the site descriptions and we have to go through a paragraph explaining that guests must search for two nights in order to see availability. This might not sound like a big deal but if it automatically defaulted to two nights then we'd see a 20% increase in bookings as people would not give up before reading the site descriptions. People might want to only pay for one night, but they would book for two if they realized there was a two night minimum.
They also lied to us when we signed up in order to get our payment and assured us that there would be a mobile app within a week of when we signed up. We let the sales agent know this was very important to us and she guaranteed it. When I contacted someone a month later asking about the status of their mobile app the person I spoke to said he had no knowledge of any mobile app and there were no plans for one and tried to tell me I had misunderstood (nope- had it in writing over an email).
Branche: Immobilien
Unternehmensgröße: 2-10 Mitarbeiter

Täglich

für

1-5 Monate

genutzt
Quelle der Bewertung
Preis-Leistungs-Verhältnis
4
---
Lodgify est facile d'utilisation
L'expérience globale est pour le moment très satisfaisante.
Vorteile
J'apprécie la facilité avec laquelle on peut créer son site web, paramétrer ses tarifs et synchroniser son calendrier avec les autres plateformes.
Nachteile
La difficulté de connexion avec Airbnb. Airbnb est sensé envoyer un mail de confirmation à l'utilisateur pour valider la connexion avec lodgify. Le problème a l'air de se situer du côté d'airbnb.
Néanmoins il y a tout de même quelque chose à faire des 2 cotés pour simplifier la connexion entre les 2 plateformes.
Si la plateforme offrait la possibilité de générer des factures client automatiquement (je parle des factures pour chaque voyageur ayant séjourné dans nos logements), ce logiciel deviendrait sûrement le leader du marché.
Enfin, on devrait avoir la possibilité de créer plusieurs sites web surtout si le nombre de logements est important. Ce serait une évolution qui serait vraiment appréciée.
In Betracht gezogene Alternativen
Beds24
Warum Lodgify gewählt wurde
Beds24 est en anglais et son site n'est pas simple d'utilisation…
Zuvor genutzte Software
Beds24
Gründe für den Wechsel zu Lodgify
Pour sa simplicité d'utilisation et le fait qu'on puisse y créer son site web et qu'on puisse intégrer un processeur de paiement.
Antwort von

Lodgify

Hi Lionel, thank you so much for sharing your opinion. We're delighted that you were able to create your website and set prices with ease. In regards to automating customer invoices, this actually something you can do with Lodgify. Our integration with Zapier allows you to automate invoices through Quickbooks or similar services. If you still have any doubts, please reach out to us at [email protected]

Beantwortet am 4.8.2021