Über Global Shop Solutions
Global Shop Solutions bietet ERP-Software (Enterprise Resource Planning) für Kunden aller Größen aus der Fertigungsindustrie. Die multimodulare Anwendung besteht aus unabhängigen Modulen für CRM, Inventarmanagement, Buchhaltung, Terminplanung, Auftragskalkulation, agiles Projektmanagement, Design und mehr. Unternehmen können entweder bestimmte Module gemäß ihren Anforderungen oder eine vollwertige ERP-Suite abonnieren.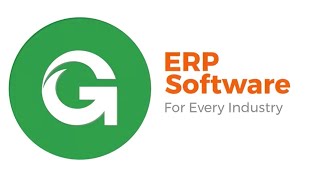 Global Shop Solutions Preis
Global Shop Solutions bietet keine Gratisversion.
Startpreis:
Nicht vom Anbieter bereitgestellt
Kostenlose Testversion:
Nein
Alternativen für Global Shop Solutions
Global Shop Solutions Erfahrungen
Branche: Luft- & Raumfahrt
Unternehmensgröße: 51–200 Mitarbeiter

Täglich

für

Mehr als 2 Jahre

genutzt
Quelle der Bewertung
Preis-Leistungs-Verhältnis
5
---
Global Shop Solutions
Vorteile
This product comes out of the box with all the modules and many custom programs that can be downloaded. Other ERP's have a base package and addons must be purchased ( which adds up quick)
Nachteile
I don't know if I could pick a specific function of Global Shop I don't like. Most issues are due to a lack of training. The team is very helpful and knowledgeable to help when you reach out to them.
Branche: Schiffbau
Unternehmensgröße: 201–500 Mitarbeiter

Täglich

für

Mehr als 2 Jahre

genutzt
Quelle der Bewertung
Preis-Leistungs-Verhältnis
4
---
Global Shop - Complete ERP system
It works. There are some large learning curves for certain parts, though. It is a very configurable, competent ERP. Some parts are very mature and just flow. Others can use some polishing.
Vorteile
There is always a way to get something done. If you have questions. support is a call or email away.
Nachteile
Can be a bit clunky and heavy. I understand that they want to be everything to everyone, but there is a lot of stuff in the way sometimes.
Branche: Metallabbau
Unternehmensgröße: 11–50 Mitarbeiter

Täglich

für

Mehr als 2 Jahre

genutzt
Quelle der Bewertung
Preis-Leistungs-Verhältnis
1
---
Worst Professional Decision I ever made
1: The people are very friendly and support tries their best to be helpful.2a: The software demo was terrific and focused on our daily needs.2b1: Having our daily needs met sounds great, but it does so in a very antiquated way.2b2: Its' almost like sending a purchase order request though the post office which could take 1-2 weeks vs sending an email or ordering online which happens immediately.3: Unfortunately, I made the assumption that by having our daily needs met Global Shop would easily meet our reporting and data analysis needs. I was wrong in this assumption.
Vorteile
1: The Product Demo knocked it out of the park.2: Does what it is supposed to do.3: Depending upon your company size it is better than a shoe box.4: Very Strong References
Nachteile
1: Pervasive Database is like stepping back into 1995Compared to MSSQL:a: Database Backups and Restores are difficult and timelyb: Difficult if not impossible to find internal resources with Pervasive Skills unlike MSSQL.c: Very limited to Non-Existent 3rd Party Apps2: Poorly Designed Tablesa: There are Master Tables that contain multiple rows of Data for a single Header Record where the data definition in the same column of data differs between rows. b: There is no single General Ledger table, rather there are separate GL tables for each module. A better design would be to have a single table with a column to identify its source.c: Data Base Column Names are inconsistent. The same field in two separate tables often have different names. This makes it difficult to write your own custom reports where you need to link tables into a view.3: Simple Requests are difficult to follow up on:a: Getting Data Out for simple analysis in excel is difficult or requires custom programming.examples: List of Customers, Vendors, Purchases Activity, Vendor Payments, General Ledger Detail Activity, etc.b: Financial Report Writer very aged, difficult to use for ad hoc reporting needs4: One of our requirements to purchase was to complete a site visit to a company utilizing the software. Unfortunately the selection process was kicking off during Covid and nobody was willing to let us in their doors. If we had seen it in use, we would not have selected it.5: Very Dated
Branche: Elektrische/elektronische Fertigung
Unternehmensgröße: 201–500 Mitarbeiter

Täglich

für

Mehr als 2 Jahre

genutzt
Quelle der Bewertung
Preis-Leistungs-Verhältnis
5
---
Excellent experience over the past 10 years
GSS has been a good fit for us by providing a fully developed, all-in-one business resource, from a software provider that acts more as a partner than a vendor.
Vorteile
We find GSS to be a highly developed ERP tool with some very sophisticated functionality; not all of which we need to take advantage of, but is there if/when we decide to. The extensive range of selective parameters allowed for flexibility in how we configured the software to function for our business, so the implementation process was key for us. And we find, even 10 years in, that these software options along with GSS's continual commitment to software enhancements have been able to keep up with the evolving processes and informational demands of our business. And I can't say enough about their customer service support.. extremely responsive, always professional, and highly competent. In almost every instance, our service calls have been responded to the same day, and the norm is resolved to satisfaction within 48 hours of initial contact. With our business going 24/6, this level of responsiveness is critical.
Nachteile
Issues we had with moving between modules to gain information - or a "big picture" approach - have been satisfied with the introduction of dashboards throughout all areas of the software. Some lag in the system has developed from recent changes within the software but we believe are being addressed.
Branche: Elektrische/elektronische Fertigung
Unternehmensgröße: 11–50 Mitarbeiter

Täglich

für

Mehr als 2 Jahre

genutzt
Quelle der Bewertung
Preis-Leistungs-Verhältnis
5
---
Operations Manager
We went live in Global Shop on 04-01-15 and in virtually all areas of our company, it's simplified how we operate. Is there a learning curve? Yes, but we went into the transition expecting a learning curve! It was new, complex software that took the place of multiple homegrown systems. It took 4 months from when we started till we went "live", which for us exceeded our expectations.
Vorteile
1. Customer Support - Global Shop was and has been with us every step of the way. It's an understatement to say selecting an ERP system is a big deal! There will be questions/issues to work through and when those questions/issues come up, you need answers ASAP. Global Shop has been there for us.
2. Simplifies operation - Having everything one umbrella has been a game changer for us. No more double entering.
3. The list goes on - Advanced Planning/Scheduling, visible inventory, real-time job costing, auto-purchasing, etc.
Nachteile
1. The shop side has been fantastic. The office gals had a tough time transitioning the accounting side to Global Shop from Quickbooks. Although one thing I will say on this is, Global Shop was always there to answer questions, and now after we are up and going our accountant says her job is easier.
2. Updates (we've been updating yearly). We are committed to staying up to date with the software. So far I've done three updates. Two were seamless and one took a bit more work.