Über ShipStation
ShipStation ist eine Multi-Carrier- und Multi-Channel-Versandlösung, mit der der Versand und die Auftragsabwicklung für Online-Händler vereinfacht werden. Funktionen wie Batch-Versand, Preisnachlässe für den Versand, Bestands- und Kundenmanagement und individuelles Branding tragen zur Optimierung der Auftragsabwicklung bei. Importiere deine Bestellungen aus über 60 Verkaufskanälen und erlaube ShipStation, automatisch konfigurierbare Voreinstellungen und Versandoptionen anzuwenden. Sobald du Versandetiketten erstellt oder deine Bestellungen an ein Fulfillment-Unternehmen wie FBA oder ShipWire gesendet hast, überträgt ShipStation Versandstatus und Tracking-Informationen an jeden Verkaufskanal. Die Verwaltung der Kundenkommunikation kann zeitaufwändig sein. ShipStation vereinfacht diesen Prozess mit anpassbaren Vorlagen für Packzettel, E-Mails und Tracking-Seiten, um Kunden ein einzigartiges Markenerlebnis zu bieten. Weitere Funktionen umfassen detaillierte Berichterstattung, vorab ausgefüllte internationale Zollformulare, die Möglichkeit, Bestellungen zu kombinieren und aufzuteilen sowie erweiterte Nutzerberechtigungen und -beschränkungen.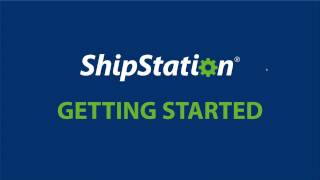 ShipStation bietet keine Gratisversion, aber eine kostenlose Testversion. Die kostenpflichtige Version von ShipStation ist ab $ 12,95/Monat verfügbar.
Startpreis:
$ 12,95/Monat
Kostenlose Testversion:
Ja
Alternativen für ShipStation
Unternehmensgröße: 11–50 Mitarbeiter

Täglich

für

Mehr als 1 Jahr

genutzt
Quelle der Bewertung
Preis-Leistungs-Verhältnis
5
---
Test your shipping software - they're not all made the same
I moved from Stamps.com and cut my shipping and customer service time by 80%. I adopted this software at ~15 packages per day because it was more expensive than Stamps.com. Bad move!!! Pay extra for ShipStation from the start.
Vorteile
I've used ShipStation, ShippingEasy, ShipWorks, Stamps.com, Ordoro, and SolidCommerce with a few clients. My two favorite are ShipStation and ShippingEasy. They both have different strengths - sweat the small stuff because it really makes a difference if you're shipping 200+ packages a day. It's worth using two or more systems and then picking the best. The time spent is worth the effort.
I use ShipStation for managing the shipping and customer service from my website, Amazon, Walmart, Jet, Ebay, and Etsy. The application is rock solid. Creating manual orders is simple, as is importing orders and combining shipments. I like that I can place orders on hold and setup future shipments. Other vendors like ShippingEasy cannot do this (yet). We get a fair number or orders that have a bad address and we're able to put orders on hold until we hear back from the customer. This shipping rules and kitting options are fairly robust. It is easy to identify return customers (this is something not done well by other platforms). The UI is very buttoned-up. ShipStation also has a superior "Search Customers" function that will search on 3 and 4 part names, city, state... Some of the other vendors fail here. Having good search reduces customer service time.
Nachteile
There are some things that ShippingEasy does better - e.g. they're a single page application and that means that the interface is super fast. ShipStation is slower as you mover around in the interface. I wish that ShipStation could manage my inventory across marketplaces and I'm in love with how some of the other vendors solicit reviews using marketing/email automation. I hope someday that vendors like ShipStation will also connect to Auth.net or Stripe.com so that we can Auth and Settle New Manual Orders. It takes a bit longer to learn ShipStation but if you're running a larger/complicated business you'll come to appreciate the power that comes with the complexity.
Branche: Einzelhandel
Unternehmensgröße: 2–10 Mitarbeiter

Täglich

für

Mehr als 2 Jahre

genutzt
Quelle der Bewertung
Preis-Leistungs-Verhältnis
5
---
Great easy to use software
Great so far, I used many different software and this one offered the best rates and the easiest to use platform.
Vorteile
It is super easy to implement, it has a lot of features to make your job faster and it has good customer support if you have a bit of patience.
Nachteile
I don't like that I can not put insurance into auto re charge for more than $100.00
Warum ShipStation gewählt wurde
Because Shipstation offered better rates and I like their UI more.
Gründe für den Wechsel zu ShipStation
Because Shipstation offered better rates and I like their UI more.
Branche: Konsumgüter
Unternehmensgröße: Selbstständig

Täglich

für

1-5 Monate

genutzt
Quelle der Bewertung
Preis-Leistungs-Verhältnis
3
---
Almost half of my 3000 orders came back as "not enough postage"
Terrible. Insulting. Their answer was an irrelevant statement that I should then choose a different setting. No acknowledgement of the situation they created. They should have made the correct recommendation before the 3000 products were prepared for shipping
Vorteile
What would ShipStation do if 3000 of your orders got returned due to incorrect shipping? Shipping that was chosen from Shipstation software and verbally verified?
Absolutely nothing. Visit BBB and you'll see that I filed a complaint months ago and the case has been closed due to unresponsive communication and in their words "not knowing what to do" from Shipstation. There is a list of events below for reference This was the final communication with ShipStation. It was their turn to respond and they did not.
1- On 4/9/21 products were ready to be dropped off at the post office but it was rejected due to the pricing of the stamps and the thickness of the package
2- Although the ShipStation labels verified the cost and dimensions for Letter Size 5 by 4 by 1 inch at .51 cents, the labels had to be reprinted, products repackaged with less insulation.
3- Help was hired for the packaging and re-packaging of all the products at $12/hr for 2 employees.
4- Shipstation had no solution. In fact, my account rep's exact words were: " I don't know what to do." and referred us to Stamps.com
5- Stamps website suggested the use of the setting for Large Envelope size 5 by 4 by .75 inches for $1.00.
6- Since the envelopes were getting run through a machine with disregard for the size indicated on ShipStation, the product was ruined for a lot of customers.
This product had to be fulfilled again and shipped.
Nachteile
Customer service and Shipstation software are not informed of the correct setting / pricing of shipping a product. The settings chosen by Shipstation software and recommended by Customer service were wrong. The post office would not accept the packages that were verified multiple times by Shipstation.
Branche: Konsumgüter
Unternehmensgröße: 2–10 Mitarbeiter

Täglich

für

Mehr als 1 Jahr

genutzt
Quelle der Bewertung
Preis-Leistungs-Verhältnis
5
---
Shipstation is one of the best alternatives I've found.
Absolutely satisfactory and I'd recommend it to anyone in need of an alternative for shipping.
Vorteile
It's easy to use and makes my job convenient. I'm glad I discovered Shipstation.
Nachteile
I have no complaints about it. It helps us on the daily!
Warum ShipStation gewählt wurde
Just easier to navigate and gets it done in a jiffy.
Gründe für den Wechsel zu ShipStation
It was just easier and more user-friendly. That matters for a company, especially when you have older employees who aren't as "high-tech".
Branche: Bekleidung & Mode
Unternehmensgröße: 51–200 Mitarbeiter

Täglich

für

1-5 Monate

genutzt
Quelle der Bewertung
Preis-Leistungs-Verhältnis
4
---
ShipStation Is the All In One Solution For Any Business Shipping Product
So far implementation has been straight forward, and support has been useful to get to where we need to be, so we have no complaints and our experience so far has been that we are dealing with professionals.
Vorteile
The price checking, the tracking, the integration the ease of use...all lead to an excellent product.
Nachteile
So far we have not run into anything major but we have just implemented and are still in testing phase so we need more time for a list of potential cons to emerge (if any do)
In Betracht gezogene Alternativen
Shippo
Warum ShipStation gewählt wurde
Price Shopping made easy.
Gründe für den Wechsel zu ShipStation
The array of features, the pricing and the seemingly straight forward integrations were the main factors.