Über OneDrive
OneDrive is a cloud-based content management solution that provides organizations with a platform to collaborate, share and store documents. This system enables cross-platform synchronization and prevents data loss. OneDrive allows users to collaborate and share documents in real-time with team members and clients, and managers can access, review and edit. It assists users in file management by restricting file access within teams and organizations. In addition, the system shares real-time notifications whenever a file is viewed or edited. OneDrive auto-tags photos by detecting visuals saved in the cloud that makes them easier to search and organize. In addition, the solution enables users to share and access files 24/7 from any mobile device. OneDrive provides free storage up to 5GB and is available on Windows, Android and iOS devices.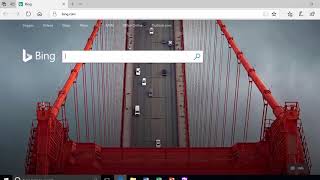 OneDrive bietet eine Gratisversion und eine kostenlose Testversion. Die kostenpflichtige Version von OneDrive ist ab 5,00 $/Monat verfügbar.
Preisinformationen:
OneDrive: Free storage for personal files. OneDrive for Business Plan 1: $5.00 user/month (annual commitment) OneDrive for Business Plan 2: $10.00 user/month (annual commitment) Contact Microsoft for detailed pricing information.
Kostenlose Testversion:
Ja
OneDrive Alternativen & Ähnliche Produkte
Branche: Logistik & Lieferkette
Untern. Größe: 2-10 Mitarbeiter
Verwendet:

Täglich

für

Mehr als 2 Jahre

Quelle der Bewertung
Preis-Leistungs-Verhältnis
5
---
One Solution: One Drive
Overall I like that my team and I can upload and share files, documents, and proposals remotely in real-time reducing wasting upload times. We can make changes and the other time member can review changes instantly. It has allowed us to really make our business mobile and we can work from home or on the subway or even driving cross country with one of our drivers.
Vorteile
I like the ease of use and the ability to open and access files from any device such as PC, Phone, Tablet etc. I also like how its real time as well.
Nachteile
I don't see or come across anything that I didn't really like or enjoy about the software it exceeded my expectations 10 fold.
Branche: Informationstechnologie & -dienste
Untern. Größe: Selbstständig
Verwendet:

Täglich

für

Mehr als 2 Jahre

Quelle der Bewertung
Preis-Leistungs-Verhältnis
5
---
Great product
Excellent. Copies Documents and pictures between my iPhone and PC. Organized the My Documents folder to sync. Have had a few issues with My Pictures and syncing from the iPhone. Think I need to enable background application operations or some sort of tweak to better sync over from my iPhone.
Vorteile
Syncs all documents to my Windows 10 machine from my iPhone. Easy to securely register devices with SMS Texts, e-mails with codes, and the MS Authenticator app.
Nachteile
Have had a few issues with photos from the iPhone. Likely a fluke or settings tweak needed. Seems like syncs from the iPhone are a little off at the moment. Everything from my PC ports over directly.
Branche: Schreiben & Editieren
Untern. Größe: Selbstständig
Verwendet:

Weitere

für

Mehr als 1 Jahr

Quelle der Bewertung
Preis-Leistungs-Verhältnis
1
---
OneDrive DESTROYED MY LAPTOP
OneDrive caused me to lose hundred upon hundreds of essential files. it messed up the whole computer system for me, and Microsoft did nothing to help even after messaging them countless times.
Vorteile
I can honestly say I don't know what I like about this software because nothing ever went positive with it for me. From the very start, my files wouldn't allow me to access them because of OneDrive and I received no help from Microsoft.
Nachteile
OneDrive absolutely ruined my old laptop. Microsoft pushed for their customers to store all their files through OneDrive, so I did. I saved all my files onto it, and I've never had so many issues with a software in my life. Every single file, there was something "wrong" with. I lost 95% of my files because of OneDrive. The permissions went haywire. It kept insisting that I didn't have permission to access files, yet I was the only user on my computer and it was the only device stored on it. Files kept getting locked or saying they were "offline and unable to access." None of the files would sync no matter what I did. Files kept duplicating then wouldn't save because of it. No matter how many times I opened a brand new document and tried to save it, something else would go wrong. I couldn't save documents at all. I reached out to customer service numerous times and received no help. Finally, I had to take OneDrive off on my laptop. I now have a new device and refuse to use their software ever again. I store everything on my computer.
Branche: Informationstechnologie & -dienste
Untern. Größe: 11-50 Mitarbeiter
Verwendet:

Täglich

für

Mehr als 1 Jahr

Quelle der Bewertung
Preis-Leistungs-Verhältnis
5
---
Good storage solution
In general we liked it a lot.
We were able to simplify many of our collaboration tasks.
He also helped us with the hardware migration, since we focused on acquiring more robust equipment with SSD solid state hard drives while increasing our spending, since we spent a large part of the storage in the cloud.
Vorteile
What we liked the most was the amount of storage it offered per user.
We were also impressed that it comes bundled with our office 356 and email solution.
Additionally, together with the Share point tool, its use is optimized.
Nachteile
I particularly don't like that it is not a highly adopted solution by third parties.
Many of our customers and business partners use Google Drive and not One Drive services. This makes file sharing and collaboration not totally transparent.
Branche: Computer-Software
Untern. Größe: 51-200 Mitarbeiter
Verwendet:

Täglich

für

Mehr als 2 Jahre

Quelle der Bewertung
Preis-Leistungs-Verhältnis
4
---
Great Product that is troubling due to constant changes.
It is my go to.. I think about OneDrive as my hard drive, Love it.
However, I speak for the many persons who are frustrated because they are not tech savvy.
Vorteile
I loved that you have all you documents synced onto your personal devices, and I USED to love the fact that there was a separation of concern regarding the shared sync tool from OneDrive and my personal OneDrive file.
This allow my team members files to be in its own "space" and this was a good thing. This was what I liked about the OneDrive ..... but
Nachteile
OneDrive has changed in 2021 and this change has brought about headache for all. No syncing because the OneDrive is locked and awaiting action by users who has no idea as to what is wrong...
Removal of the SharePoint/OneDrive sync has now left me with the newest experiment that is named the "ShortCut inside the OneDrive" these shortcuts are difficult to manage.
I am used to improvement and enhancements, but when having to deal with thousand of employees that are just getting their feet wet, some changes are "UnWelcome"