Über Airtable
Airtable ist eine cloudbasierte Projektmanagementlösung für kleine und mittlere Unternehmen sowie Abteilungen in größeren Unternehmen. Dieses System konzentriert sich vor allem auf die Datenorganisation und -kollaboration. Das System verwendet ein Tabellenkalkulationsformat, um Daten zu organisieren. Zusammenhängende Daten können miteinander verknüpft werden: Zum Beispiel können Kontakte mit ihren Unternehmen oder Artikel mit ihren Lieferanten verknüpft werden. Airtable ist mit mehreren Geräten kompatibel. Auf Desktopcomputern sehen Nutzer die Daten in einem Tabellenkalkulationsformat, während sie auf mobilen Geräten in Form von antippbaren Karten angezeigt werden können. Auf beiden Geräten können Nutzer Daten hinzufügen und entfernen, Dateien anhängen und Tabellen freigeben. Airtable integriert Dienstleistungen wie Dropbox, Box, Evernote und Google Drive. Die Tabellen in dieser Software können gemeinsam genutzt werden, und Nutzer können verfolgen, wer wann Änderungen an den Dokumenten vornimmt. Außerdem ist ein Chattool eingeschlossen, mit dem sich Nutzer untereinander unterhalten können, während sie an den Tabellen arbeiten. Airtable wurde 2012 gegründet und wird weltweit angeboten. Der Preis für diese Software wird pro Nutzer und Monat berechnet. Eine mobile App ist für iOS verfügbar.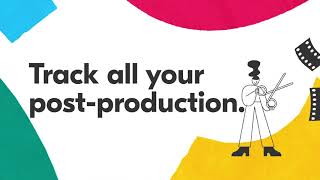 Airtable bietet eine Gratisversion und eine kostenlose Testversion. Die kostenpflichtige Version von Airtable ist ab $ 12,00/Monat verfügbar.
Startpreis:
$ 12,00/Monat
Kostenlose Testversion:
Ja
Alternativen für Airtable
Branche: Non-Profit-Organisation Management
Unternehmensgröße: 501–1 000 Mitarbeiter

Wöchentlich

für

Mehr als 2 Jahre

genutzt
Quelle der Bewertung
Preis-Leistungs-Verhältnis
4
---
Only limited by your time and creativity
We have about 10 different business processes that we track in Airtable. It's amazing how flexible it is, and the overall experience has been extremely smooth. It's especially easy to get new users up to speed quickly because of how intuitive the Airtable is, which is an especially difficult feat given how extensively you can customize everything. They have a great online help and video training as well.
Vorteile
Airtable brings actual structure to our working environment. We use for a team of 15 to track tasks, projects, and even for lightweight documentation of work done or where stuff is. I really like the flexibility and the ability to create just about anything with it and still make the finished product look nice. The UI is what people first comment on when I invite them to our shared set of bases--either "it looks great" or "this is easy" or something like that. I especially love the integration with Zapier so that if you need to go outside an Airtable base, you probably won't have to do manual entry--it can sync with your other app.
Nachteile
With the free version, you will hit the record limit will pretty easily. I wish they had a lower-priced plan that was above the free version, but below their much more expensive tiers.
A second huge miss is that there was really no way to do rich text. That severely limits the usefulness for using Airtable as any kind of repository for content or anything like that. Basically you convert everything to HTML markup and store it as plain text in Airtable, but like I said they have promised to fix this . . .
Branche: Marketing & Werbung
Unternehmensgröße: 11–50 Mitarbeiter

Wöchentlich

für

6-12 Monate

genutzt
Quelle der Bewertung
Preis-Leistungs-Verhältnis
4
---
Unleashing Organization Magic for My Travel App Dreams
Imagine this: I'm a dreamer with a brilliant idea for a travel app, but organization isn't my strong suit. Enter Airtable, my newfound superhero of organization!With Airtable, I've embarked on a magical journey, transforming my travel app idea into a well-structured database. Its flexibility allows me to create tables for flights, accommodations, and activities, effortlessly molding to my creative whims.But here's where it gets interesting. Airtable's undeniable powers of organization have shown me the way, inspiring me to adopt a new level of organization. No longer are my thoughts scattered; they find a home within Airtable's orderly embrace.As I delve deeper into my travel app project, Airtable becomes my trusty sidekick. Its user-friendly interface encourages me to add data, create relationships, and visualize progress. Collaboration with my team is seamless as we share ideas, comment on records, and celebrate milestones together.Of course, no hero is flawless. Airtable has a learning curve and hidden features to discover. But fear not, for the rewards of embracing Airtable's organization magic far outweigh any minor hurdles.In conclusion, Airtable isn't just a tool; it's a catalyst for dreams. It transforms scattered thoughts into a cohesive database, empowering me on this adventure of bringing my ideas to life. So, fellow dreamers, let Airtable guide your path as you embrace order, collaboration, and the beauty of organization. Adventure awaits!
Vorteile
Flexible and customizable database: Airtable's ability to create custom tables and fields allows me to design a database that perfectly fits my travel app idea.User-friendly interface: Navigating Airtable feels like a breeze, with its intuitive and visually pleasing interface making data management a joy.Collaboration made easy: Airtable's sharing and collaboration features keep my team in sync, ensuring a smooth journey toward our travel app goals.
Nachteile
Learning curve: Like any powerful tool, Airtable takes a bit of time to fully grasp its capabilities. But fear not, the learning curve is worth the organizational wonders that await! Advanced features may require some digging: To unlock the full potential of Airtable, exploring its more advanced features may require a little extra sleuthing.
Branche: Informationstechnologie & -dienste
Unternehmensgröße: 201–500 Mitarbeiter

Wöchentlich

für

6-12 Monate

genutzt
Quelle der Bewertung
Preis-Leistungs-Verhältnis
3
---
Powerful Tool for Organizing Data
Vorteile
User-friendly interface that's easy to navigate.Free plan with basic features.
Nachteile
Mobile app functionality is limited compared to desktop version.
Branche: Informationstechnologie & -dienste
Unternehmensgröße: 1 001–5 000 Mitarbeiter

Täglich

für

Mehr als 2 Jahre

genutzt
Quelle der Bewertung
Preis-Leistungs-Verhältnis
5
---
Airtable: A Powerful Tool For Streamlining All Your Projects
Overall, I have been very pleased with my experience using Airtable. It has helped me to stay organized and keep all my projects in one place. The features offered are very useful and make it easy to collaborate with my team. The user interface could be improved, but I still find Airtable to be an excellent tool for streamlining my projects.
Vorteile
Airtable is a powerful and intuitive tool that makes it easy to streamline my projects. It offers a wide array of features such as data organization, collaboration, form building, and more. With Airtable, I can easily keep track of all my projects in one place, and make sure everyone is on the same page.
Nachteile
Although Airtable is a great tool, there are some areas of improvement. The user interface can be a bit confusing at times, and I have found the search function to be unreliable. Additionally, there are some features that I would like to see added, such as more customization options and third-party integrations.
Branche: Informationstechnologie & -dienste
Unternehmensgröße: 501–1 000 Mitarbeiter

Täglich

für

6-12 Monate

genutzt
Quelle der Bewertung
Preis-Leistungs-Verhältnis
5
---
The best cloud-based software platform
Overall, Airtable is a versatile tool that can be used for a wide range of purposes, from project management to inventory tracking to content creation. Its customizable tables, collaboration features, and integrations make it a popular choice for teams of all sizes.
Vorteile
Collaboration: Airtable allows teams to collaborate in real-time, providing a shared workspace where team members can add and edit records simultaneously. You can also assign tasks and deadlines, leave comments, and tag team members to keep everyone on the same page.Integration: Airtable integrates with a wide range of third-party apps, such as Slack, Dropbox, and Google Drive. This makes it easy to import data from other sources and keep everything organized in one place.
Nachteile
Data Security: Since Airtable is a cloud-based tool, there are concerns about data security and privacy. While Airtable uses SSL encryption and other security measures to protect user data, there is always a risk that data could be compromised in the event of a security breach.Cost: While Airtable offers a free basic plan, more advanced plans can be expensive for larger teams. Depending on your needs, you may need to pay for additional features or upgrades to access the full range of Airtable's capabilities.