Über BambooHR
BambooHR bietet kleinen und wachsenden Unternehmen ein HRIS (Human Resource Information System), das ein Bewerber-Trackingsystem, Zeiterfassung, Gehaltsabrechnung, Tools für Mitarbeiterengagement und Mitarbeiterzufriedenheit, automatisierte Erinnerungen und Personaldatenanalysen umfasst, um alle Aspekte des Mitarbeiterlebenszyklus zu verwalten. Mit BambooHR kann jedes Personalteam oder jede Personalabteilung den Einstellungsprozess verbessern, neue Angestellte einarbeiten, die Vergütung verwalten, die Daten von Angestellten pflegen und analysieren und die Unternehmenskultur weiterentwickeln. Mit einem integrierten Bewerber-Trackingsystem und Onboarding-Tools rationalisiert BambooHR den gesamten Rekrutierungsprozess von der Bewerbung bis zur Einweisung am ersten Tag. Die Lösung bietet auch Anpassungsdienste, mehrere Administratorrollen, Nutzerunterstützung und Management für inaktive Mitarbeitende. BambooHR ist im Rahmen eines Abonnements verfügbar, dessen Preis von der Anzahl der Mitarbeitenden abhängt und eine einmalige Einrichtungsgebühr umfasst.
Was ist BambooHR?
BambooHR ist eine All-in-one-HR-Lösung, die ein integriertes HRIS zur Optimierung von HR-Datenerfassung, Onboarding, Einstellung, Gehaltsabrechnung und Mitarbeitermanagementprozessen bietet.
Wie wird BambooHR verwendet?
Mit BambooHR können HR-Führungskräfte alle Mitarbeiterinformationen an einem zentralen Ort speichern und Personaldaten mithilfe integrierter Berichterstattungs- und Bearbeitungstools verwalten. Mit dem integrierten Bewerber-Trackingsystem von Bamboo verfolgen Nutzer Einstellungsbewertungen für alle sich bewerbenden Personen, senden in jeder Phase des Prozesses Benachrichtigungen an diese und arbeiten bei Einstellungsentscheidungen mit anderen zusammen. Nutzer können zudem Arbeitszeiten, Urlaubsanträge und bezahlten Urlaub erfassen und nachverfolgen, um eine korrekte Gehaltsabrechnung für alle Mitarbeitenden zu gewährleisten.
Wer verwendet BambooHR?
BambooHR wird hauptsächlich von HR-Führungskräften, Rekrutierungsteams und Geschäftsführern in kleinen und mittelständischen Unternehmen eingesetzt.
Wie viel kostet BambooHR?
BambooHR gibt keine Preisdetails öffentlich bekannt. Kontaktiere BambooHR, um Informationen über den Einstiegspreis und verfügbare Pläne oder Stufen zu erhalten.
Verfügt BambooHR über eine App?
Für die mobile Rekrutierung und Einstellung bietet BambooHR eine mobile App für iOS- und Android-Geräte.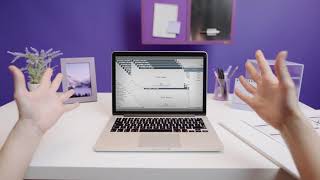 BambooHR bietet keine Gratisversion, aber eine kostenlose Testversion.
Startpreis:
Nicht vom Anbieter bereitgestellt
Kostenlose Testversion:
Ja
Alternativen für BambooHR
Branche: Marketing & Werbung
Unternehmensgröße: 11-50 Mitarbeiter

Täglich

für

Kostenlose Testversion

genutzt
Quelle der Bewertung
Preis-Leistungs-Verhältnis
5
---
One stop HR & Performance Management Solution
Overall this product really is a one stop HR shop - it will easily minimize your HR time spent each week with the features it contains and give you an incredible level of feedback through the reporting the system offers.
Vorteile
When I first trialled the system I immediately saw how easy it was to use and how customizable it was but with very easy implementation. My favourite features were the onboarding, performance management and reporting as well as how well laid out everything was and clean smart design that was user friendly.
Nachteile
The only thing I didn't like about the system was the price - it was very expensive - not unreasonably for what you get but for smaller companies it is quite expensive.
Branche: Computer-Software
Unternehmensgröße: 11-50 Mitarbeiter

Täglich

für

1-5 Monate

genutzt
Quelle der Bewertung
Preis-Leistungs-Verhältnis
5
---
Great overall product, but missing more complex layers that are needed
Overall, this is exceeding the need that we have and we will continue to use BambooHR and lean on it's features for our employees for their entire lifecycle.
Vorteile
For the price, this product has much to offer for a variety of areas of HR. The user interface is elegant and simple to use and understand. The customer support team is extremely responsive and supportive, even if the product can't do what I am asking.
Nachteile
Features, such as performance management, is overly simplified and could use a bit more to flesh it out a bit. The payroll system, which they acquired, isn't nearly as elegant, but is functional. The implementation process, while overall great, presented some challenges related to the first payroll run and the setup of benefits.
In Betracht gezogene Alternativen
Paycor
Gründe für den Wechsel zu BambooHR
Simple UI that employees would be able to navigate and buy into.
Branche: Elektrische/elektronische Fertigung
Unternehmensgröße: 2-10 Mitarbeiter

Täglich

für

6-12 Monate

genutzt
Quelle der Bewertung
Preis-Leistungs-Verhältnis
2
---
Middle of the road software that needs improvement
We are currently researching other HR software. I'm not sure which is better, software that contains the modules needed with obvious and crippling flaws or software that is easy to use both by admin and employees with limited modules.
Vorteile
The idea of on-boarding a new employee electronically is a huge plus. It engages employees before they start and makes it so that they come in with paperwork already filled out and spend their first day doing more than just paperwork.
Most of the framework is in place, but EACH area needs improvement, both in the functionality for administration and the ease of use for employees. The sections offered are vital, but aren't complete.
Nachteile
The benefits area is lacking a lot of common sense tools - like the ability to attach plan documents to an insurance plan (only a link can be used), display plan cost information to an employee BEFORE they sign up (the pricing is only available AFTER they sign up and become eligible). Many things like this create double the amount of work for the administrator.
The actual on-boarding process was a struggle because even though the forms were done properly by the employees (I sat with a few and watched them), it didn't save all information in completed fields. Employees were frustrated when they had to fill out forms multiple times because you cannot edit once saved.
I love that employees can e-sign documents, but preparing the forms is cumbersome and they can't be customized easily. For instance, if you need to update a form because something has changed or didn't save properly, you have to delete the task and resend to any employees who need an updated form.
When I discussed a few very basic items with support, they just offered a work around that many clients use. These are obvious flaws in the system that need to be addressed, but aren't necessarily a priority. Bamboo HR seems to focus more on flashy design than actual content. It makes them seem like a leader in the industry, but as soon as you dig in, the flaws are obvious.
For the price, there needs to be more development in the software.
Branche: Bildungsmanagement
Unternehmensgröße: 51-200 Mitarbeiter

Täglich

für

Mehr als 1 Jahr

genutzt
Quelle der Bewertung
Preis-Leistungs-Verhältnis
5
---
Bamboo for Childcare Business
We have noticed such a huge difference in our management of HR since implementing this system. There are tons of things that we are doing now that we would have never thought possible before using Bamboo.
Vorteile
Our business truly benefits from being able to track due dates for trainings and documents. Because we are education, there are a ton of clearances, health forms, and professional development that must be completed. Keeping this all up to date has been done in the past on spreadsheets and not available to everyone to see. Now we can access this as admins and be able to verify things are being done when they are needed.
We have also really enjoyed the integration of time tracking, to timesheets, to payroll. It has made our managers lives easier and saved a ton of time for them. it has also made everything seemless for me to run payroll and process benefits without thinking about it too much or taking multiple days to get it done.
Nachteile
I feel like we would really benefit from a follow up training or someone to talk to. Kind of like implementation where someone would just check in to see if you could be using things better or differently to be more effective. We do reach out to support a ton and they are great!!
Warum BambooHR gewählt wurde
Cost, customer service, ease of use
Gründe für den Wechsel zu BambooHR
Bamboo seemed much more user friendly. We really wanted the system not to be scary to our staff and managers.
Branche: Einzelhandel
Unternehmensgröße: 11-50 Mitarbeiter

Täglich

für

Mehr als 1 Jahr

genutzt
Quelle der Bewertung
Preis-Leistungs-Verhältnis
5
---
Bamboo HR is online software with amazing service
Software is great and easy to use
Customer service is amazing
Vorteile
The performance management tools are invaluable, Goals create focus for the team and the reviews bring these together for an efficient but valuable process
The apps are simple to use, our employees use them all the time rather than employing administrators we can self-serve which offers better service for the employee, updating details or requesting leave when it is convenient for them
Nachteile
We don't use the benefit management much and haven't found this to be particularly useful
Whilst the reporting is good, there could be some improvements to scheduling to allow relative dates e.g. last month, last
Gründe für den Wechsel zu BambooHR
We found the functionality and support to be excellent