Über BigCommerce
BigCommerce ist eine cloudbasierte Online-Design-Plattform, die E-Commerce-Unternehmen Lösungen mit Website-Anpassung, Versandmanagement, Transaktionen sowie der Auflistung von Produkten auf Amazon, eBay und Facebook bietet. Die Software hilft dabei, mehr Verkaufschancen zu generieren und die Kundenkonvertierungsrate durch die Erstellung ansprechender Formate und interessanter Schnittstellen zu erhöhen. BigCommerce bietet Konvertierungstools, mit denen Händler doppelt so schnell wachsen können wie ein Offline-Geschäft. Diese Tools helfen dabei, mehr Traffic zu generieren, eine größere Anzahl von Besuchenden zu konvertieren und eine Vielzahl von Produkten über mehrere Kanäle zu verkaufen. Integrierte SEO-Konvertierungs-Tools, Echtzeit-Support für Spediteurangebote, UPS-Etikettendruck und digitale Geldbörsen bieten Händlern die Möglichkeit, ihren Umsatz zu steigern und Betriebsprozesse systematisch durchzuführen. Die Anwendung zieht qualifizierte Kaufende an, indem sie nahtlos Anzeigen bei Google schaltet, was Zeit spart und die Genauigkeit verbessert. Die Inventarliste ist vollständig automatisiert, sodass die sie nicht manuell aktualisiert und keine neuen Produkte hinzugefügt werden müssen. Weitere Funktionen sind Integrationsaufbau, die Automatisierung von Steuerzahlungen, E-Mail-Marketing über Plattformen wie HubSpot, Infusionsoft und MailChimp, die Zentralisierung von Bestellungen und die Steigerung von Check-outs über Plattformen wie PayPal One Touch.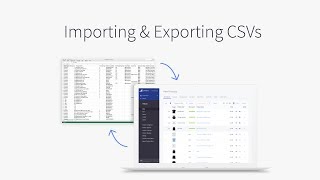 BigCommerce bietet keine Gratisversion, aber eine kostenlose Testversion. Die kostenpflichtige Version von BigCommerce ist ab $ 29,95/Monat verfügbar.
Startpreis:
$ 29,95/Monat
Kostenlose Testversion:
Ja
Alternativen für BigCommerce
Branche: E-Learning
Unternehmensgröße: 11–50 Mitarbeiter

Täglich

für

Mehr als 2 Jahre

genutzt
Quelle der Bewertung
Preis-Leistungs-Verhältnis
5
---
Reliable and Powerful Ecommerce Management Platform
First of all, i have to say, this platform will never collapse your financial stability. It really worth for your investment. BigCommerce is the main reason to grow our product sales in our business. This platform gives you ability to manage your all the business needs from one single place in a professional way. And this platform is not only to sell Digital Goods but also Physical Goods. BigCommerce offers a grate experience for both Business side and Customer side.
Vorteile
BigCommerce Support team is excellent. They respond to our inquires quickly with solutions. They are available on 24/7 for our support which is a grate thing about this platform that their competitors don t have. This platform offers lots of features that will help, any kind of online businesses. Such as Store setup, Inventory Management, Order Management, Marketing Tools, Website Builders and many more. Platform is very easy to adopt. Easy to configure. It offers many integration options with other tool, which makes this platform has no limitations. It has grate security features, so you have nothing to worry regarding any security issues. that helps us to build trust with our customer base. It has lots of custom templates that we can create colorful and attractive checkout pages and designs.
Nachteile
Their plans has Sale Limits. Also, the ability to recover abounded carts is available only in Higher-Tier Plans. Other than that, there is nothing to complain.
Branche: Einzelhandel
Unternehmensgröße: 201–500 Mitarbeiter

Täglich

für

Mehr als 2 Jahre

genutzt
Quelle der Bewertung
Preis-Leistungs-Verhältnis
5
---
TYLER'S x BigCommerce
BigCommerce has been absolutely phenomenal. We're glad to be based in Austin, Texas alongside some of the BigCommerce team. Their support staff has been instrumental in our ability to adjust when a problem arises, and find a long term solution to ensure our ongoing success.
Vorteile
BigCommerce has developed a simplistic software that's allowing small and mid size companies to maneuver at scale. We've been able to learn and adapt new strategies as their team continues to open new capabilities to developers and as they push development in their app market. Fast and reliable apps will be key to building and maintaining the next evolution of ecommerce businesses and having that infrastructure in place will be pivotal in the years to come.
Nachteile
When we teamed up with BigCommerce, they were a newer competitor in the market. Some similar companies were able to offer functionalities that were limiting to our initial growth through ecommerce. Being a brick and mortar based business since 1978, we had a multitude of functionalities needed to keep up with our physical locations. Although they couldn't offer these features out of the gate, they were quick to get them implemented and worked closely with us to resolve our issues.
Branche: E-Learning
Unternehmensgröße: 51–200 Mitarbeiter

Täglich

für

Mehr als 2 Jahre

genutzt
Quelle der Bewertung
Preis-Leistungs-Verhältnis
3
---
Terrific admin UI and purchaser experience - BigCommerce will not fix bugs customers find
The software has been solid for our customers and the administration UI is very easy to use.
We have outstanding technical issues that have been open for more than a year and are still not resolved (HTTP status 500 errors that intermittently are returned from their backend APIs) - they say they cannot see the errors in their backend logs and we must send them examples even though we have this happen 10-12 times a day, continually, for over a year.
Their Stripe integration does not include the email address field when they send payment requests to Stripe, so customers do not get a credit card receipt from Stripe. Requesting this be changed resulted in them telling us only 1 other customer wanted this feature and that we should switch to Authorize or Brain Tree because it works with those processors) - this felt like a move to downplay the use of Stripe and push us towards vendors that BigCommerce perhaps prefers?
It is hard to believe we are the only customer that would want Stripe to send CC receipts to customers - their built-in receipt mechanism does not allow a store to include the last 4 digits of the credit card in the receipt the store sends, which means customers have to call in to customer support when they are organizational customers to figure out which CC is used - a very poor experience for our customers and for our customer support team.
Vorteile
It is highly customizable, has most of the features you'd expect in an e-commerce solution, and the APIs are well-documented.
Nachteile
* Seemingly easy solutions to known issues get stuck in their support bureaucracy and disappear
* Their logging does not allow software engineers nor CSRs to see the specifics of errors - customers must provide client-side stack traces to help them find errors on their backend (for example, API calls that return HTTP status 500)
Branche: Einzelhandel
Unternehmensgröße: 2–10 Mitarbeiter

Täglich

für

Mehr als 2 Jahre

genutzt
Quelle der Bewertung
Preis-Leistungs-Verhältnis
5
---
It's been a nice long relationship
Overall, it's been pretty smooth sailing. Customer service is ALWAYS there and trying to help the best they can. They never leave me in the dark. Way easier and faster site than dealing with Magento.
Vorteile
I have used Bigcommerce for over 8 years. Overall, I think it works better and at a more reasonable cost than other related platforms.
Nachteile
I have 1k parent skus with 11k child skus. It will not import my large spreadsheet. So if there is a major price change from my brands, it's impossible to import my vendor's .csv or excel sheet. We have to update each regular price and sale price one by one. Takes way too much time to permanantly discount items / sales too.
Branche: Einzelhandel
Unternehmensgröße: Selbstständig

Täglich

für

Mehr als 2 Jahre

genutzt
Quelle der Bewertung
Preis-Leistungs-Verhältnis
5
---
Easy to use and scale
We have been with BigCommerce for six years now and have had very minimal downtime. The rare instances we've had to contact customer support have been handled quickly. Support forums and customer facebook group monitored by BC have been a tremendous help when troubleshooting or looking for ways to customize our online store.
Vorteile
Out of the box, BigCommerce has more built in features than other online carts out there. Pretty straightforward setup making it fairly easy to get up and running in little time.
Nachteile
Not as easy to customize themes/store interface. When you edit the source code you need to make sure you document what was done as the changes don't carry over when you update the theme of your site.
Warum BigCommerce gewählt wurde
We wanted to lessen the time required to update and maintain our ecommerce site so we could spend our time and money on marketing and other efforts.
Gründe für den Wechsel zu BigCommerce
Out of the box, Bigcommerce offers more built-in features that I would need an app for in Shopify which adds to the cost and slows down the site.