Über Paymo
Paymo ist eine cloudbasierte Lösung für das Arbeits- und Projektmanagement für kleine und mittlere kundenorientierte Unternehmen. Diese Lösung unterstützt Remote-Arbeit und bietet Teamkollaboration, Ressourcenplanung, Zeiterfassung und Projektbuchhaltung in einer einzigen Suite.
Mit den Projektmanagementfunktionen kannst du Projekte erstellen, Aufgaben mit mehreren Empfängern hinzufügen und diese zur späteren Verwendung als Vorlage speichern. Was bleibt, ist die Überwachung des Projektfortschritts (erfasste Zeit versus ursprüngliche Budgets) und die Verwaltung der Arbeit über eine der vier verschiedenen Aufgabenansichten: Liste, Tabelle, Board und Gantt-Diagramm.
Paymo bietet dir außerdem einen integrierten Timer, Desktop-Anwendungen und mobile Apps sowie genaue Arbeitszeittabellen, die Einblicke in deine Produktivität bieten. Daten können später auch als Zeitberichte exportiert und mit deinen Kunden geteilt werden, was für ein zusätzliches Maß an Transparenz sorgt.
Die Projektbuchhaltungsfunktionalität zur Verfolgung von Ausgaben, zur Erstellung automatisierter Kundenrechnungen und zur Umwandlung von Vorschlägen in Projekte wird die dabei helfen, deine Finanzen im Griff zu behalten und sicherzustellen, dass du pünktlich bezahlt wirst.
Paymo bietet zwei kostenpflichtige Pläne und einen kostenlosen Plan für Einzelpersonen und Freiberufler.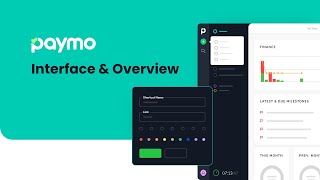 Paymo bietet eine Gratisversion und eine kostenlose Testversion. Die kostenpflichtige Version von Paymo ist ab $ 5,95/Monat verfügbar.
Kostenlose Testversion:
Ja
Branche: Design
Unternehmensgröße: 2–10 Mitarbeiter

Täglich

für

Mehr als 2 Jahre

genutzt
Quelle der Bewertung
Preis-Leistungs-Verhältnis
5
---
Our main tool to run the business
We have been working with Paymo for more than 5 years now and over the years we've seen constant improvement with new features. It's a rich feature tool for a low price and it suits our company as no other does, not only in what they offer but in an intuitive and easy-to-use tool. The timer, invoices using the timesheet, team scheduling, sending estimates, all those make the difference in our business and has help us to save and make money.
Vorteile
The timer is the best feature of Paymo. We search a lot but none of the other tools allows us to easy time our work and bill our clients as Paymo, with an always-visible timer. And the ability to bill our clients with the timesheet completes our process perfectly.
Nachteile
It's lacking a client portal, where they have all information about their project and invoices
Gründe für den Wechsel zu Paymo
The always-visible timer and invoicing with timesheet abilities.
Antwort von

Paymo

Time tracking FTW, Leticia - thank you :)

I think there's a misunderstanding. The current client portal allows clients to view their invoices. Just be sure to add them as contacts too: https://help.paymoapp.com/en/articles/900000-how-do-i-add-a-contact-to-a-client

They can't see the project progress, something that is going to be fixed with the next release of the client portal. That will grant guest users in-app access.

This is our #1 priority right now, so stay tuned!

Kind regards,
Marcel

Beantwortet am 18.6.2020
Branche: Marketing & Werbung
Unternehmensgröße: Selbstständig

Täglich

für

6-12 Monate

genutzt
Quelle der Bewertung
Preis-Leistungs-Verhältnis
5
---
I finally found the one!
It is important to note that Paymo isn't idle in enhancing its software. Not only that, but new features are thoughtful and integrated seamlessly with the tool. I appreciate this because I have used other software that seem to have their priorities mixed up when releasing enhancements; adding things that don't move the needle ahead of things that do.
Vorteile
After years of using project management software for both myself and companies I've worked for, I found the right tool for the job for my personal, small business as a marketing coach and online entrepreneur.
Until I build a team, I'm using Paymo for myself, and other tools are not always price-sensitive for a solo user. I appreciate that Paymo provides an option to pay for one user until I'm ready to grow.
A particular feature I was looking for was the option to view all projects on a single Kanban board. In the rare case that I found this option, it was a significant upgrade to acquire. But Paymo offers this and it's super easy to use!
Other features I love:
- Time-tracking/timesheet: Visual representation of where my time goes. I use the in-app timer every day.
- Flexible viewing options: I can easily switch between list, table, board, and Gantt views, with easy to use filters that allow me to see exactly what I want. No custom reports or views need created - which can be time-consuming and inflexible (enterprise tools).
- Note: The user experience of the Gantt chart was also what I was looking for. It is drag and drop and allows you to adjust your timeline from within the view.
There's so much to love about Paymo! And that is saying a lot coming from someone who has researched and used as many tools as I have - including enterprise solution, Workfront.
Paymo is definitely worth giving a try!
Nachteile
I wish there was a way to invite collaborators/reviewers like there is in Asana. If I want a coaching client to be able to collaborate, there is no way to do this without paying for another user.
This is superficial, but, the name! When I tell people about Paymo, they immediately think it's a financial tool, not a project management tool, based on the name. I would hate for this to hold Paymo back in the market.
Warum Paymo gewählt wurde
I switched from Asana, Teamwork, and Things. I was looking for a tool with a kanban board option that allowed me to view tasks across all of my projects and I needed a cost-effective tool for someone who is currently solo but building a business. Asana was cost-prohibitive in that I could not pay for a single user, but had to pay for 5 minimum. Also, the kanban board option I was looking for was an additional upgrade for Asana and Teamwork, making these options even more expensive. Additionally, user experience was a factor. Asana generally has a good UI but I just like Paymo better. Teamwork has some work to do in this regard.
Zuvor genutzte Software
Asana
Antwort von

Paymo

You sure did your researh, Krystle, thank you for the review :)

Actually, we're working on an improved client portal with in-app access to guest users, so they can collaborate with you on the same page. This is our #1 priority atm, so stay tuned!

As for our name, this goes back more than 10 years when we started out as a time tracking and billing tool. The purpose was to use the app and GET PAID MORE, hence Paymo :)

Hope this helps, thank you again!

Beantwortet am 30.6.2020
Branche: Informationstechnologie & -dienste
Unternehmensgröße: Selbstständig

Täglich

für

1-5 Monate

genutzt
Quelle der Bewertung
Preis-Leistungs-Verhältnis
3
---
Project and task management without surprises
overall sufficient experience. It does not create particular problems for you, nor does it give you particular satisfaction. to work in a group it's fine, as long as you don't have high customization requirements
Vorteile
Paymo's ease of use is disarming: it allows you to configure your project and your tasks in an instinctive, fast and reliable way
Nachteile
Working in Paymo I often feel the need to represent my projects in alternative ways, such as a mind map, or generally a graphic board .. but this is not possible in Paymo
Branche: Unterhaltung
Unternehmensgröße: 11–50 Mitarbeiter

Wöchentlich

für

6-12 Monate

genutzt
Quelle der Bewertung
Preis-Leistungs-Verhältnis
5
---
Paymo
I had a good experience with Paymo and I would tell a friend to get it. Just one con that doesn't effect much.
Vorteile
Paymo is a good place to plan for projects and expenses or manage billing and invoicing. Projects come with expenses.It makes sense to have both and makes things go faster if you've got to manage it all on your own sometimes. Paymo has estimates too.Paymo doesn't cost a lot, it's not hard to use, and not hard to integrate with things you're already doing.
Nachteile
It's really good to have time tracking while I'm working and it does work but it could be better if it stopped after I didn't do anything for a while, like the screen timer on my phone. I can set it to shut off after 1 minute to 10 minutes so the battery doesn't run down if I forget to turn it off.
Branche: Grafikdesign
Unternehmensgröße: 2–10 Mitarbeiter

Täglich

für

Mehr als 2 Jahre

genutzt
Quelle der Bewertung
Preis-Leistungs-Verhältnis
5
---
Paymo has grown, evolved, and expanded alongside of the needs of our business.
Seriously, everything! I mentioned time tracking earlier but Paymo also does project management, client management, invoicing, estimation, Zapier integration, scheduling, team tasking...and the list goes on and on.
Vorteile
Time tracking is seamlessly integrated into our current designer workflow. This allows us to calculate the actual time spent on the job so clients understand where their money is being spent. It also allows us to identify where we need to increase project costs (9/10 times it's with 'customer correspondence').
Nachteile
We've been with Paymo for over 10 years so it was a bit of a kick when they started charging for functionality like Gant Charts. We've always loved the complete 'soup-to-nuts' service that Paymo offered so when certain items were put behind another paywall it definitely stung a bit. ¯\_(ツ)_/¯
Warum Paymo gewählt wurde
As we expanded our business to include larger, quick-turn clients, we needed a better way to track time spent on projects. We found Paymo and started to implement time tracking and project management. It wasn't long before we were using it for estimating, invoicing, and reporting payroll. Almost a decade later, the platform continues to amaze us with updates and support that we never would have received from other services. We've even had folks join our team from Nike/adidas that say Paymo is something they wish they had at their previous jobs.
Gründe für den Wechsel zu Paymo
It comes down to 'bread and butter' of time tracking and project management. We've since added Slack and Trello to our ranks, but have never found a better, more cost-effective way of managing our day-to-day operations than Paymo.
Antwort von

Paymo

Loved the "(9/10 times it's with customer correspondence)" part, Neal :)

Besides Gantt Charts, the Business plan also comes with a Team Scheduling module, 100 GB of storage, and priority support.

We found this plan to be more appealing to larger teams, that's why we've decided to include it in a separate plan.

What specifically do you need from Gantt Charts, the ability to set dependencies or see task deadlines on a calendar?

If it's the latter one, then I have some good news: we're going to launch a task calendar view in the near future, so stay tuned!

Beantwortet am 25.6.2020