Über athenaOne
athenahealth wurde kürzlich bei den Best in KLAS Awards 2022 für seine Anwendung athenaClinials Ambulatory EMR für 11 bis 75 Ärzte sowie sein athenaIDX-Praxismanagement ausgezeichnet. Die Anwendung bietet bietet cloudbasierte Dienste für eGA (elektronische Gesundheitsakten), Ertragszyklusmanagement und medizinische Abrechnung, Patientenbindung, Pflegekoordination und Bevölkerungsgesundheitsmanagement sowie Epocrates und andere mobile Point-of-Care-Apps. athenahealth arbeitet derzeit mit einem Netzwerk von mehr als 160.000 Gesundheitsdienstleistern zusammen. Die eGA bietet eine Homepage, mit der Nutzer den täglichen Zeitplan und die Patienteninformationen überprüfen, Bestellungen verwalten und eingehende Laborergebnisse anzeigen können. Das Abrechnungsmodul kann zusammen mit der eGA oder für sich verwendet werden und verfügt über eine patentierte und kontinuierlich aktualisierte Regel-Engine. Zu den Tools für das Management medizinischer Praxen gehören Einblicke in die täglichen Verantwortlichkeiten, individuelles Benchmarking, proaktive Trendanalyse und mehr. Patienten können über ein Patientenportal ihren Besuchsverlauf anzeigen, Rechnungen bezahlen, Formulare unterzeichnen und Termine vereinbaren. Erinnerungen können per Telefon, E-Mail oder SMS zugestellt werden und Patienten können sogar benachrichtigt werden, wenn ihre Testergebnisse im Patientenportal verfügbar sind.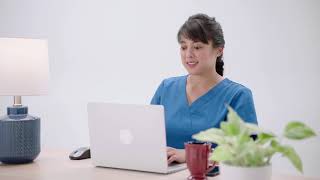 athenaOne bietet keine Gratisversion.
Startpreis:
Nicht vom Anbieter bereitgestellt
Kostenlose Testversion:
Nein
Alternativen für athenaOne
EpicCare EMR
EpicCare von Epic Systems ist eine ePA-Lösung (elektronische Patientenakte) für große Krankenhäuser und Gesundheitssyste...
AdvancedMD EHR
AdvancedMD ist eine einheitliche Suite mit Softwarelösungen für Organisationen in den Bereichen psychische Gesundheit,...
Branche: Gesundheit, Wellness & Fitness
Unternehmensgröße: 5 001–10 000 Mitarbeiter

Täglich

für

6-12 Monate

genutzt
Quelle der Bewertung
Preis-Leistungs-Verhältnis
5
---
easy to use
I am using it in my work and I have not received any complaint of difficulty or malfunction with payment from the patient and just this week, I have used athenaone as a patient used when I paid my bill from Banner Health. I can truly say it is a very good and recommendable software to use.
Vorteile
It is easy to use, fast and transactions are safe. As of today, I did not encounter any patient that complains when it comes to their billing statements with athenaone software. The statement enters through a link sent via SMS and email, in that way the patients will have choices in whatever mode they want to use to access their medical bill.
Nachteile
The only thing I would suggest for improvement is that once the patient settled the bill, they cannot review back immediately the previous bill posted but from the admin side, if there are any query from the patient, all the details can be accessed and viewed by the health care staff so it is still east to assist the patient.
Branche: Krankenhausversorgung & Gesundheitswesen
Unternehmensgröße: 51–200 Mitarbeiter

Täglich

für

Mehr als 2 Jahre

genutzt
Quelle der Bewertung
Preis-Leistungs-Verhältnis
4
---
Bells and whistles
We are a Family Medicine Residency which makes managing the clinic more complex for us than most clinics because our providers are all part-time, there's Faculty over site of the Residents, and they are learning. We went live 2 1/2 years ago with 75 end-users and have been very successful with Athena. Implementation took about 2 1/2 months and was up to full schedules within 5 weeks of go-live. We've added on Dulcian CCM software which has helped us earn a lot of income doing CCM just documenting time we were missing in our old EHR. We've also implemented electronic check in which has helped get more historical information in our charts and more screeners completed on our patients. We realized a 1 FTE decrease in Medical Records and have realized savings in other areas.
Vorteile
There are lots of bells and whistles built into the software and they are moving towards releasing more and improving all the time. Free interfaces make life so much easier for us! Athena listens to users when developing the software, they are visionary with future software needs in order to meet MIPS requirements. Implementation was big but there were people helping us through each step. We have an amazing Account Manager and meet with him once a month to go over open issues and discuss financials. Athena is overall a very forward-thinking company. Athena Marketplace has lots of add-on features to help make your staff's lives easier. We've acclimated well.
Nachteile
The tickler system for follow up visits are subject to user errors and need constant review. However, honestly, most recall appointment tools usually do because patients just don't return on time or try to get as much time in between visits as possible. Task assignment over rides (TAO) take some getting used to and are hard to filter for some incoming document situations. I wish there were more filters on the TAOs. Our patients feel like we over-communicate with them so if you go with Athena, make sure you start asking the patients their communication preferences from the first new appointment they schedule with you. It's important to get phone calls unchecked if they do not want reminders in several ways for the same thing. Call campaigns to get patients back in for visits are embellished with their wording and can contradict what you said in your message. ie: You do not need an appointment to get your labs drawn. Then Athena adds You are due for an appointment in the email and you don't even know they are saying that to patients so something to watch. All software has things we wish were different.
Warum athenaOne gewählt wurde
The technology was not keeping up especially in the electronic exchange of records area and making sure we'd have all the tools we needed to meet MIPs.
Gründe für den Wechsel zu athenaOne
More freedom to do what we wanted with the product. We're a clinic and Epic was more of a software to use for a hospital system.
Branche: Krankenhausversorgung & Gesundheitswesen
Unternehmensgröße: 2–10 Mitarbeiter

Weitere

für

6-12 Monate

genutzt
Quelle der Bewertung
Preis-Leistungs-Verhältnis
1
---
Worst EHR Imaginable to a Physician
I am a Family Medicine primary care physician. I have worked w/ my fair share of various EHRs over the years & have to say that, of all the ones I've used in the past, Athenahealth is w/o a doubt the absolute worst. To be fair, it does have (some) good things about it as aforementioned above, but those helpful features pale in comparison to the daily struggle that using this system most commonly affords to the provider.
Note that the majority of those singing this product's praises via reviews on this website are administrators who only have to use it for billing & not the doctors actually battling & doing the necessary hard work in the trenches. That should tell you something. And those few doctors who do like it tend to either not be in primary care or, based on their specialty, simply don't actually have to use & document on it much.
But as an individual w/ even the slightest shred of computer programming/coding experience, I can quickly look at this EHR & recognize a system which was initially poorly coded & has since long been neglected by its original developers. Again to reiterate, IT/customer support is entirely absent & derelict in their duties to continually improve on this system.
One final piece of food for thought to top it all off is that I was just getting so frustrated w/ this system over time in a sort of Pavlovian conditioned sensitization that I was ultimately forced to resign from my first-time career job as a PCP as a result.
So don't be me.
Vorteile
The organization of certain sections was done pretty well.
Easy INR managing.
Fairly good growth charts w/ automatically calculated percentages available.
Good implementation of external screening questionnaires, meaningful use, etc.
Ability to create auto-texts, templates, etc.
Nachteile
Glitchiest product imaginable: text formatting issues, superimposed text transferring to next screen, text failing to scroll to next line causing entire paragraph to look jumbled up, poor copy-paste, small view screens/boxes, stubborn dragging/sorting of ICD diagnosis code boxes, frequent slow-downs, freezes, sudden unpredictable crashes failing to save one's note work.
Severely outdated terminology for certain medical diagnoses making simple common diseases difficult to find in search feature.
Abysmal medication refill system. 3, 5, sometimes even 10-15 min. to address 1 refill request (inexcusable). Very difficult to confidently say whether a prescription has actually been filled or not.
Medication lists are just a complete trainwreck. 'Medicare monthly order form' is not a medication that should EVER need to be reconciled.
System shockingly even was able to allow me to prescribe controlled substances under other doctors' names unwittingly & w/o their consent.
Poorly interfaces w/ outside labs, pharmacies, hospitals, other clinics, etc. Does not communicate well w/ others.
Requires way too much daily hands-on maintenance work to keep organized, unsustainable for a busier practice.
Absolutely ZERO (& I do mean ZERO) helpful customer or IT support. Even had an Athena clinical trainor fly in to seemingly attempt to help, who only sat in the break room & fiddled on their computer the whole week & ultimately proved incapable of providing effective solutions.
Branche: Krankenhausversorgung & Gesundheitswesen
Unternehmensgröße: 51–200 Mitarbeiter

Täglich

für

Mehr als 1 Jahr

genutzt
Quelle der Bewertung
Preis-Leistungs-Verhältnis
4
---
AthenaHealth meets our needs
My previous experience is with a large health organization with a home grown EHR. As I was involved in the design of that system, I was initially worried about moving to a vendor product. Thankfully that design experience helped me in the transition over to Athena and allowed my organization to anticipate and mitigate issues with data conversion and implementation that many organizations struggle with when changing systems. Overall our transition was smooth and resulted in minimal loss of productivity.
Vorteile
Easy to use with an intuitive interface that works well for ambulatory providers
Company is responsive to issues and "flow-busters"
Near zero downtime
Revenue stream up significantly
Nachteile
Athena may not be tailor made to my specialty, but that is a small trade off for up time and interoperability
Warum athenaOne gewählt wurde
For my practice, the decision to go with Athena, was based on the fact that we had been using their practice management system for a number of years. Thus the transition to the full EHR system enabled us to minimize cost with implementation and data conversion.
Gründe für den Wechsel zu athenaOne
In evaluating systems, far too many providers underestimate the human factors in transition and only focus on the bottom line cost. I've seen many institutions pay low money up front for a system only to be nickel and dimed for every customization. This is not the case with Athena. There may be a higher up front cost with Athena per user, but down the road, these costs balance over time. As someone with a significant amount of EHR design knowledge, I find most of the comments have been over the fact that this system doesn't cater to the individual, but the truth of the matter is that in order for a could based system to function effectively, it must meet the needs of the majority rather than the individual.
Branche: Krankenhausversorgung & Gesundheitswesen
Unternehmensgröße: 51–200 Mitarbeiter

Täglich

für

Mehr als 2 Jahre

genutzt
Quelle der Bewertung
Preis-Leistungs-Verhältnis
5
---
Athena EMR
Overall, very good EMR. Great price. Poor support and improvements on hospital platform
Vorteile
Lots of billing intelligence and assistance.
Nachteile
They focus heavily on the ambulatory side, and not as much on the hospital side.
Also- long wait times for customer support.