Über Simphony POS
Simphony POS von Oracle MICROS ist ein Restaurantmanagementsystem, das Restaurants, Cafés, Bars, Hotels, Resorts und Casinos bei der Verwaltung von Bestellungen, Beständen, Menüs und mehr unterstützt. Die Lösung ermöglicht Unternehmen die Verarbeitung von Onlinezahlungen, die Integration mit Essenslieferanwendungen und die Optimierung von Lagerbeständen auf einer einheitlichen Plattform. Die Anwendung bietet Simphony-POS-Terminals, mit denen Mitarbeitende schnell Zahlungen verarbeiten und digitale Quittungen erstellen können. Zu den Funktionen von Simphony POS gehören Menüverwaltung, Mitarbeitereinsatzplanung, Selbstbedienungskiosk, KDS (Kitchen Display System), Raumbuchung, Kundenloyalitätsprogramme und mehr. Zusätzlich können Manager das integrierte Berichtsmodul nutzen, um anpassbare Berichte über Mitarbeiteraktivitäten, Menüpunkte oder Restaurantstandorte zu erstellen und Einblicke in die Kundenpräferenzen zu erhalten. Simphony hat eine API, die die Integration in Plattformen Dritter erleichtert und es Unternehmen ermöglicht, Daten zwischen Systemen mit per Push-and-pull zu migrieren. Die Preise sind auf Anfrage verfügbar und der Support erfolgt über Online-Ressourcen.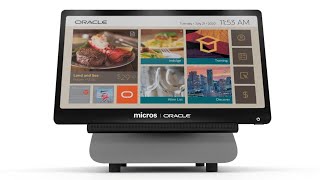 Simphony POS bietet keine Gratisversion und keine kostenlose Testversion. Die kostenpflichtige Version von Simphony POS ist ab € 1,00/Monat verfügbar.
Kostenlose Testversion:
Nein
Alternativen für Simphony POS
Branche: Gastgewerbe
Unternehmensgröße: 501–1 000 Mitarbeiter

Täglich

für

Mehr als 2 Jahre

genutzt
Quelle der Bewertung
Preis-Leistungs-Verhältnis
3
---
Simphony Review - Minor DKL Food Group
Overall the software is a decent POS software, the customisation ability is a good fit for our business with the ability to fluidly adjust our products and menu to maneuver our business into strong customer sentiment positions.
Earlier versions were prone to bugs, however the later versions appear more streamlined and database resource utilisation is lighter than it used to be.
Once knowledge base is established and internal support personnel skills are enhanced the support of the software is quite easy.
Vorteile
The software once configured and implemented is easy to use, it's heavily customisable, allowing the ability to adapt for changes within the business and products.
The ability to update the software from the enterprise level out to all Properties\Workstations, is a convenient ability to have when managing a fleet of stores and POS terminals
It ties into its own reporting system and the MyMicros App makes store sales checking a breeze
Nachteile
The software and the back end design is very complex, it takes a lot of training with skilled trainers in the Oracle business to build and maintain those skill sets.
Cost can be quite expensive when starting out, when there is a sufficient retail footprint the pricing can be negotiated to competitive rates
Branche: Gastgewerbe
Unternehmensgröße: 201–500 Mitarbeiter

Täglich

für

Mehr als 2 Jahre

genutzt
Quelle der Bewertung
Preis-Leistungs-Verhältnis
4
---
Oracle = A great global partner
I have been happy with our experience with Simphony. They provide a great product
Vorteile
One stop shop. POS, purchasing and reporting.
The software has great capabilities and covers all areas a hospitality business requires
Nachteile
Most adjustments to the program involve an additional purchase.
Immediate support not often available
Branche: Restaurants
Unternehmensgröße: 11–50 Mitarbeiter

Täglich

für

1-5 Monate

genutzt
Quelle der Bewertung
Preis-Leistungs-Verhältnis
1
---
What Happened to Micros? Oracle. Make a wise choice don't choose Simphony.
We used Micros Res 3700 and loved it had no choice but to make a switch as Oracle is not supporting Micros Res 3700 any longer. We choose Simphony because Micros Res 3700 had the best support, including live support. Micros had service was 24/7.
It was a really bad choice.
Oracle Simphony has basiclly no support, you call support, they issue a ticket or tell you that someone will be calling you back and you never hear back from anyone. There is no support live help desk .
Since, Oracle purchased Micros, service and support has suffered greatly.
They are always trying to upsell you to purchased 3rd party items, that they eluded where included in product during the original meetings.
Micros NYC/Oracle is by far the worst software installers/developers that I have ever worked with.
Make a wise choice, don't choose Oracle Simphony.
Vorteile
The ease of menu updating and cusomtization.
Nachteile
There is no live support, no service, no support help desk; most times it takes days, weeks, even months to hear back from anyone.
Since our installation in July, 2020, 3 months later and there are many unresolved issues, with the credit card readers, time clock, reports not balancing to each and many other among other things, that just don't work.
Branche: Restaurants
Unternehmensgröße: 501–1 000 Mitarbeiter

Täglich

für

Mehr als 2 Jahre

genutzt
Quelle der Bewertung
Preis-Leistungs-Verhältnis
4
---
Simphony
effort put in on setting it up - worth it - architecture is good & functional. Never really had any down time - if internet down - all printers & KDS still work on the LAN. Have a good account manager too which helps!
Vorteile
Moved into teh cloud from Res to Simphony - was a great move for us - less spend on hardware, updates through icences /subscription to services. We integrate a lot through simphony with accounts, loyalty, takeaway/delievry platform, Gift certificates. Has great inventory mgt capabilities with theoreticals. We manage the one database across different concepts and countries pretty easily. Integretaed with payroll, Open table, Windcave - Tablets for servers. Real time updates pretty much on phone app. Kiosks integrated. It all works!
Nachteile
Sometimes support a little clunky, but we get there in the end.
Branche: Essen & Trinken
Unternehmensgröße: 11–50 Mitarbeiter

Täglich

für

Mehr als 2 Jahre

genutzt
Quelle der Bewertung
Preis-Leistungs-Verhältnis
4
---
POS platform, not just a POS
We are integrating self-service ordering with Simphony, and it is a good solution that works for a huge amount of monthly transactions. Simphony gives us great flexibility and supports our solution in a good way.
Vorteile
Simphony is a whole suite of software including Gift & Loyalty, Reporting & Analytics and also provide extensibility by developing additional modules that can extend functionality in Simphony. It has API:s for integration and is well documented.
Nachteile
It was hard to find out the correct deployment model in some cases. Setting up a large Simphony installation comes with a large amount of options and choices that is needed to get it up and running in a stable production environment. It takes some work to find the optimal deployment.